Side-by-side comparison
We take a look at two popular items, the Hawk WD-T313 and the Sky Band Approved Black Nickel. Find out what separates these two items with the full comparison review below. This product comparison article is just one in a series titled 10 Best Jazz Trumpets in 2023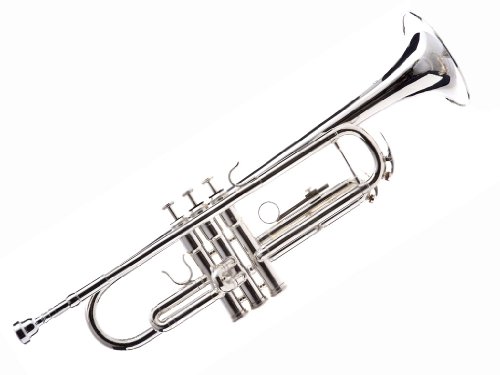 First, let's have a look at the Hawk WD-T313.

Next up is the Sky Band Approved Black Nickel.
HEAD TO HEAD COMPARISON

Hawk WD-T313

Sky Band Approved Black Nickel

KEY FEATURES

+ Bb trumpet
+ Cheap
+ Lots of fun colors to choose from
+ Great for beginners and children



 
+ Bb trumpet
+ Cheap
+ Many fun colors
+ One-year manufacturer's warranty



WHAT OUR TEAM THOUGHT

It's easy to play and it sounds good, but the best thing about it is its design. That's because it comes in so many gorgeous colors, which is something that can make a child more enthusiastic about practicing. Sure, you'll need to upgrade in a few years when your kid has moved on to more difficult pieces, but until then he or she is going to have lots of fun with the Hawk trumpet.

Above all else, the most impressive feature of this product is the very low price tag. If you're looking for a bargain, then it certainly delivers. It comes in lots of lovely colors and includes everything you need to get started. It's covered by a one-year manufacturer's warranty, so you don't have to worry about it breaking, at least in the first year.
Would you like to know more?
Check out our article 10 Best Jazz Trumpets in 2023 for more info.
Similar Product reviews: