Select and Compare: Mpow 059 Bluetooth Headphones to the Sony MDRZX110NC Noise Cancelling Headphones
Music Critic review products for professionals and enthusiasts, and are designed to help making a choice easier. Our tests and reviews can help point you towards models and brands that suit your needs. If you would like to see more product comparisons from the same category, click here.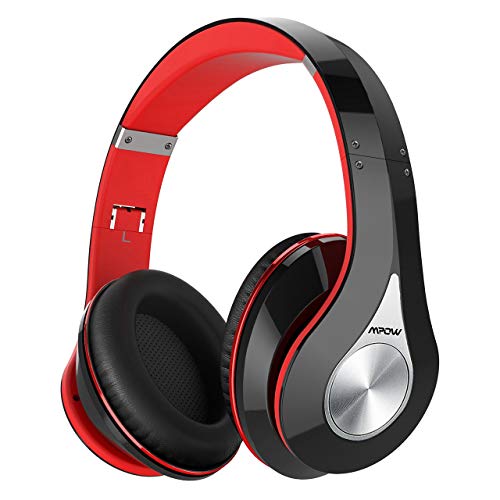 Everyone has different preferences, and we hope our frank reviews will make your decision easier. First, we will take a look at the Mpow 059 Bluetooth Headphones.

The second product we are looking at in this head-to-head review is the Sony MDRZX110NC Noise Cancelling Headphones.
HEAD TO HEAD COMPARISON

Mpow 059 Bluetooth Headphones

Sony MDRZX110NC Noise Cancelling Headphones

KEY FEATURES

+ Portable and foldable
+ Powerful sound
+ Built-in microphone
+ Comfy earpads
+ Excellent quality for a low price



+ Excellent noise cancellation
+ Huge audio frequency range
+ Portable
+ Long-lasting battery
+ 3.94-foot cord



WHAT OUR TEAM THOUGHT

If you're looking for the best budget Bluetooth headphones under $50, then you can't go wrong with these from Mpow. They feature great extras, like a microphone, and they offer clear sound while the design means they remain comfortable to wear. You might also like: Best Headphones Under $30.

These cheap noise-cancelling headphones are a perfect example of the quality that Sony is renowned for. Sony includes features found on high-end models but for half the price. The battery life is excellent. This headset is best for music fans who want to be able to focus on the music rather than getting distracted by external noises.
Want to find out more?
Check out our article 10 Best Headphones Under $50 in 2023 for more info.
Similar Product reviews: