1-v-1 Product Comparison - the Sony MDR7506 Professional Large vs the Bose SoundSport Wireless Headphones
We take a look at two popular items, the Sony MDR7506 Professional Large and the Bose SoundSport Wireless Headphones. There is a lot more to this sort of decision than price, so we see if we can help you decide which is best for your needs. You might also be interested in our article 10 Best Headphones Under $100 in 2021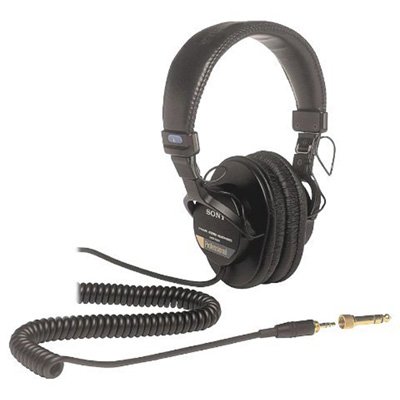 Everyone has different preferences, and we hope our frank reviews will make your decision easier. First, we will take a look at the Sony MDR7506 Professional Large.

Next let's have a look at the Bose SoundSport Wireless Headphones.
HEAD TO HEAD COMPARISON
Sony MDR7506 Professional Large
Bose SoundSport Wireless Headphones
KEY FEATURES
+ Reference set.
+ Comfortable ergonomic style.
+ Excellent drivers.
+ Coiled wire.


+ Premium audio.
+ Impeccable drivers.
+ Expert engineering.
+ Exclusive StayHere tips.
+ 6 hours of battery life.


WHAT OUR TEAM THOUGHT
They are an appealing entry level reference set of headphones which serve-up great quality audio. The sound is rich enough in detail for a more critical approach to audio. These could be the best headphones under $100 for commuters.
They serve up audio that is unparalleled in a similar sized earbud. The drivers are highly efficient and the manufacturing is top notch. With 6 hours of battery life, you can listen for a long time.
Read our full review
Music Critic did a post with even more information on this topic. Click here to see it.
Related head-to-head product reviews: