Select and Compare: KLIQ AirCell Guitar Strap to the Fender 2 Vintage Tweed Strap
In this comparison we put the KLIQ AirCell Guitar Strap and Fender 2 Vintage Tweed Strap head to head in a battle to find out which wins the specifications war. Not sure which is right for you? With so many great options on the market that's hardly surprising, so read on and see if we can help you reach a decision. If you enjoy this article, you can also check out the full version here.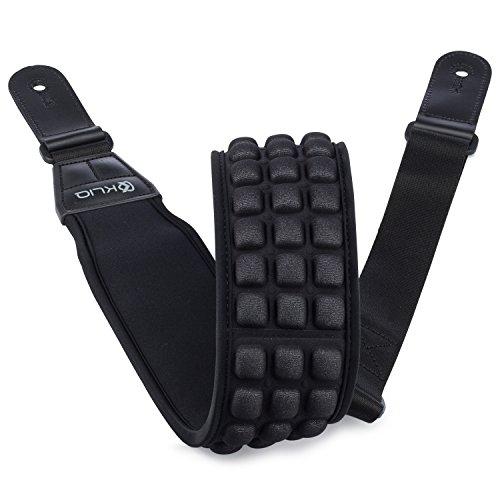 The first product we will be looking at is the KLIQ AirCell Guitar Strap.

Next let's have a look at the Fender 2 Vintage Tweed Strap.
HEAD TO HEAD COMPARISON
KLIQ AirCell Guitar Strap
Fender 2 Vintage Tweed Strap
KEY FEATURES
 + Air cells provide luxury-level comfort.
+ Ideal for solid bodied electric guitars and basses.
+ Better balance pressure and weight.


+ Low price.
+ Great retro vibe aesthetics
+ Genuine leather ends.


WHAT OUR TEAM THOUGHT
We will go as far as to say this is one of the most comfortable straps out there and essentially a must have if you have a particularly heavy instrument.
It provides a cheap and cheerful option for those who want but cant afford the Fender look.
The Bottom Line
Also see Music Critic's article 10 Best Guitar Straps in 2021 which includes even more information.
Related product comparisons: