1-v-1 Product Comparison - the Gibson 57 Classic Plus vs the Fender Vintage Noiseless Tele
Today Music Critic will be comparing the Gibson 57 Classic Plus to the Fender Vintage Noiseless Tele. There is a lot more to this sort of decision than price, so we see if we can help you decide which is best for your needs. You might also be interested in our article 10 Best Guitar Pickups To Buy Right Now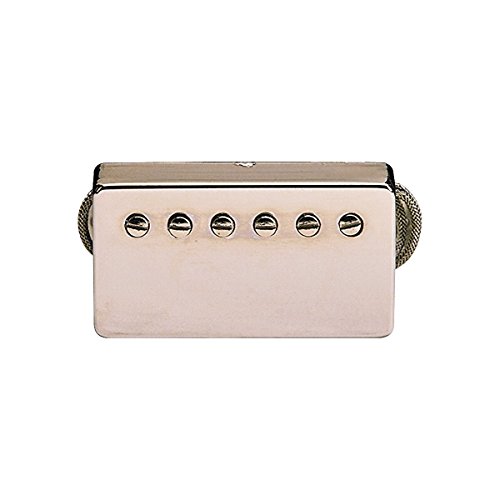 Everyone has different preferences, and we hope our frank reviews will make your decision easier. First, we will take a look at the Gibson 57 Classic Plus.

Next up is the Fender Vintage Noiseless Tele.
HEAD TO HEAD COMPARISON

Gibson 57 Classic Plus

Fender Vintage Noiseless Tele

KEY FEATURES

+ Extra turns in the winding.
+ High output.
+ Exceptionally well made.



+ Typical value-for-money from Fender.
+ Vintage telecaster twang without any hum.
+ Appealing price tag.



WHAT OUR TEAM THOUGHT

This pickup has the ability to completely transform the sound of your electric guitar. It delivers stunning tone that we adored. For authentic rock-n-roll tone, then this is a superb choice, but it is also versatile, and with the right guitar, it can be used for a huge range of musical genres.

They deliver that famous Telecaster tone without any buzz, hum, or noise. The price is very reasonable too. A solid choice for anyone who plays a Tele.
Read the complete review
You might also be interested in Music Critic's in-depth article on this topic, 10 Best Guitar Pickups To Buy Right Now.
Related product comparisons: