1 on 1 Testing
In this brief comparison, we are going to be putting two products head to head. You might think it all comes down to the price, but frankly there is a lot more to it. You might also be interested in our article 10 Best Guitar Books in 2023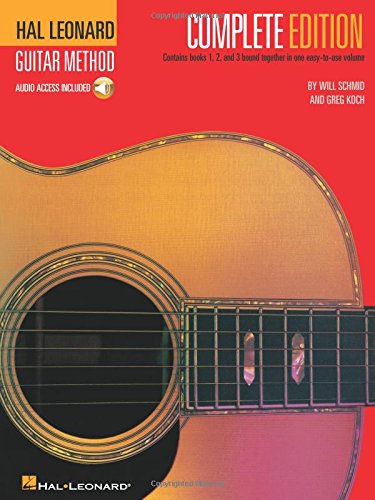 Everyone has different preferences, and we hope our frank reviews will make your decision easier. First, we will take a look at the Hal Leonard Guitar Method.

The second product we are looking at in this head-to-head review is the Guitar Fretboard Workbook by Barrett Tagliarino.
HEAD TO HEAD COMPARISON

Hal Leonard Guitar Method

Guitar Fretboard Workbook by Barrett Tagliarino

KEY FEATURES

+Audio files included
+Can be accessed online
+164 tracks of music that you can play along to
+Learn to read music quickly
+Short lessons



+Creative and progressing teaching method
+Hands on basics
+Instructions on modes and slash chords
+20 to 30 minutes short lessons
+Use at your own pace.



WHAT OUR TEAM THOUGHT

The convenience of having a book along with audio files and exercises is like a guarantee to your growth and success, in learning how to play the guitar. Everything is accessible online, and you can make the lessons short or long as you want. The book takes you through a gradual process, so, that you do not feel overwhelmed. If you like learning online, we recommend checking out Fender Play by Fender.

It is easy to use and you are not bound by long lessons! The language is for anyone to understand without compromising the value of the lessons being taught.
Read the complete review
Also see Music Critic's article 10 Best Guitar Books in 2023 which includes even more information.
See more head-to-head comparisons of products: