Side-by-side comparison of the Sawtooth ST-AMP-10-KIT and the Fender Rumble 25 v3
See how the Sawtooth ST-AMP-10-KIT stacks up against the Fender Rumble 25 v3 in today's product comparison. The Music Critic reviews can help point you towards models and brands that suit your needs. Click here if you would like to see more product reviews in the same category.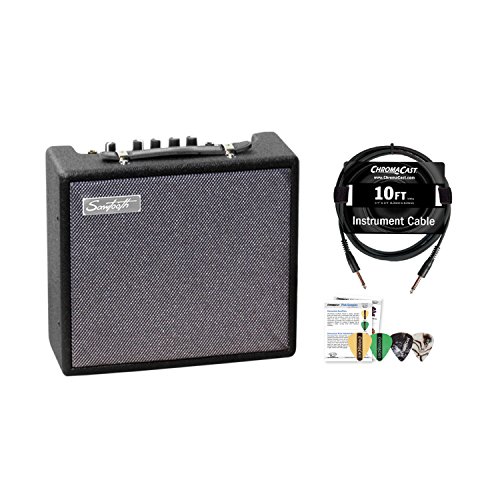 Contestant number one is the Sawtooth ST-AMP-10-KIT.

And now we will have a look at our second product, the Fender Rumble 25 v3.
HEAD TO HEAD COMPARISON

Sawtooth ST-AMP-10-KIT

Fender Rumble 25 v3

KEY FEATURES

+ Lightweight and portable
+ Sturdy construction
+ Great for beginners
+ Headphone jack
+ Reinforced handle



+ 40-watt power
+ Range of bass tones
+ Only weighs 18lbs
+ Includes Fender's five-year warranty
+ Switchable contour controls



WHAT OUR TEAM THOUGHT

It's light as a feather and tiny too, but it gives out powerful sound. Any beginner looking to spend under $200 on their first amp won't be disappointed. Fancy adding $50 onto your budget? You'd be surprised by how much extra you can get! Here are our favorite guitar amps under 250 bucks.

It offers loud, booming bass, that means you can practice in your bedroom with it or take it out on tour and play live on stage with your band.
The Bottom Line
Check out our article 10 Best Guitar Amps Under $200 for more info.
Other product comparisons: