Compare the Beexcellent Gaming Headset to the SteelSeries Arctis 3
See how the Beexcellent Gaming Headset stacks up against the SteelSeries Arctis 3 in today's product comparison. Not sure which is right for you? Read on and find the perfect item for your needs. You might also be interested in our article 10 Best Gaming Headphones Under $100 in 2019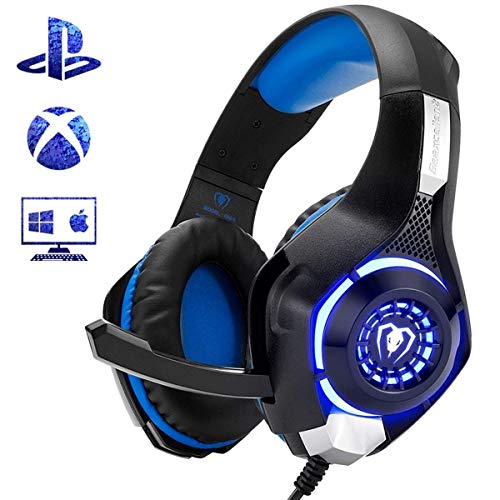 Everyone has different preferences, and we hope our frank reviews will make your decision easier. First, we will take a look at the Beexcellent Gaming Headset.

The challenger is the SteelSeries Arctis 3.
HEAD TO HEAD COMPARISON
Beexcellent Gaming Headset
SteelSeries Arctis 3
KEY FEATURES
+ Adjustable mic
+ Surround sound
+ Ergonomically designed
+ Durable
+ Highly compatible


+ High-quality sound
+ Responsive mic
+ Air-weave ear cushions
+ Great design


WHAT OUR TEAM THOUGHT
These headphones really make sure you feel a part of the action. They are comfortable and isolate the noise you want to hear from the noise you don't need. You can wear them for hours without getting tired and they are pretty durable as well.
In terms of gaming headphones, they may be one of the more stylish pairs you can get for under $100. They are slick and comfortable while offering a superior sound response. The mic is not retractable because it already is tucked nicely against the earphone. There is nothing in the way of conquering your enemies in the game.
Read the complete review
Check out Music Critic's in-depth article 10 Best Gaming Headphones Under $100 in 2019 which includes even more information.
See more head-to-head comparisons of products: