Side-by-side comparison
We take a look at two popular items, the Eargasm High Fidelity Earplug and the Etymotic High Fidelity Earplugs. The Music Critic reviews can help point you towards models and brands that suit your needs. This article is part of a series called 10 Best Earplugs For Musicians In 2021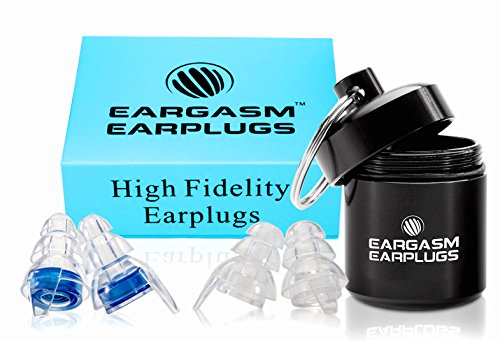 The first product we will be looking at is the Eargasm High Fidelity Earplug.

The challenger is the Etymotic High Fidelity Earplugs.
HEAD TO HEAD COMPARISON
Eargasm High Fidelity Earplug
Etymotic High Fidelity Earplugs
KEY FEATURES
+ Competitively priced.
+ High fidelity.
+ Attenuation filter.


+ Visible tips.
+ 20 decibel reduction.
+ Softened silicone.


WHAT OUR TEAM THOUGHT
They are another professional option which attenuates the filtering to the level, and frequencies within your environment.
They attenuate very well the diminishing tunnel chambers withing make the sound travel further and safely reduce volume whilst keeping audio high fidelity.
Read the complete review
You might also be interested in Music Critic's in-depth article on this topic, 10 Best Earplugs For Musicians In 2021.
See more head-to-head comparisons of products: