Side-by-side comparison of the Serato DJ FX Pack and the Image Line FL Studio 12
Today's product comparison has Music Critic comparing the Serato DJ FX Pack to the Image Line FL Studio 12. You might think it all comes down to the price, but frankly there is a lot more to it. If you would like to see more product comparisons and reviews in this category, click here.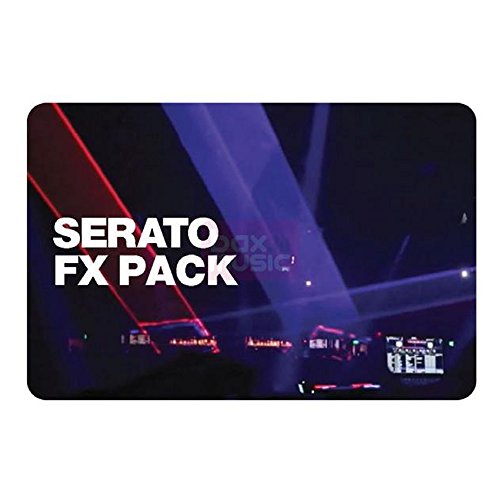 Let's get started by taking a close look at the Serato DJ FX Pack. We're now going to have a look at Serato DJ FX Kit, which is a piece of software that is developed together with iZotope, which is a company that is amazing at what they do, which is audio technology. FX stands for 'effects', and Serato can really brag about some really good effects for music production!

Next let's have a look at the Image Line FL Studio 12. Next up is an amazing program that is so much more than just a DJ software for music production. It's a digital audio workstation that you can use to produce and mix music, but that also can be used for live performance, and it offers loads of different features like pitch correction, pitch shifting, time-stretching, harmonization and a lot more.
Let's take a closer look at the Serato DJ FX Pack
One way to use these audio effects is chaining, where you load several FX into one unit. The audio will go from left to right moving through this chain of effects and this is an excellent way to make your music come to life and sound really cool, plus the possibilities are close to endless. Serato DJ Pro makes it easy to apply effects to your different remix decks, and you can choose whether to use the same audio effects for all the remix decks or adapt them individually. It's easy to add accurate rhythm effects and you can even tap the BPM (Beats per minute, meaning the tempo) manually so that you get it exactly like you want it.
Taking a look at the features of the Image Line FL Studio 12
One thing that we really like about this piece of software is that it includes lifetime updates, so it's very good value for money. It's a program that is very easy to use and get started with, and that offers loads of opportunities to create music in different ways.
HEAD TO HEAD COMPARISON
Serato DJ FX Pack
Image Line FL Studio 12
KEY FEATURES
+ Create amazing FX chains
+ Expansion packs available
+ Developed together with iZotope, for amazing audio effects


+ Both DJ software and DAW
+ Produce, record and mix music
+ Easy to use
+ Great for beginners with big dreams


WHAT OUR TEAM THOUGHT
So who should buy this great DJ software? We imagine that anybody who is serious about their career/interest as a DJ should look into this program to examine if it's for them. You can try it for free for 14 days before you commit to buying it, which should be enough to make up your mind.
This program is great for anybody who likes to produce music as well as DJ and who needs a program that does it all.
Discover more
Also see Music Critic's article 9 Best DJ Software Apps which includes even more information.
Related product comparisons: