1 on 1 Testing
We take a look at two popular items, the AILIHEN MS300 Wired Headphones and the Ailihen I35 Stereo Lightweight Foldable Headphones. There is a lot more to this sort of decision than price, so we see if we can help you decide which is best for your needs. If you find this article interesting, you might also want to read 10 Best Cheap Headphones In 2021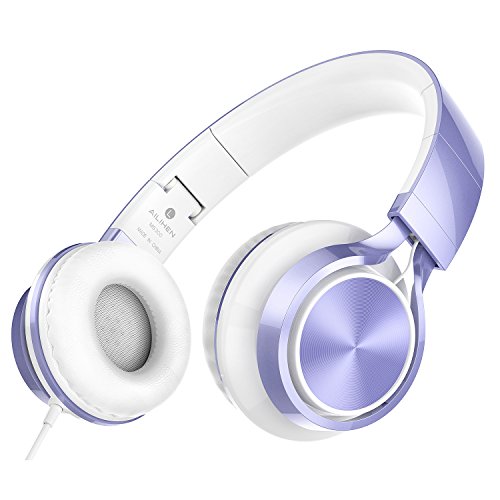 The first product we will be looking at is the AILIHEN MS300 Wired Headphones.

The second product we are looking at in this head-to-head review is the Ailihen I35 Stereo Lightweight Foldable Headphones.
HEAD TO HEAD COMPARISON
AILIHEN MS300 Wired Headphones
Ailihen I35 Stereo Lightweight Foldable Headphones
KEY FEATURES
+ Aesthetically appealing.
+ Braided cable.
+ Completely collapsible.
+ Good stereo sound and bass.


+ Foldable for storage.
+ Softer 'earmuff' style cup-cushions.
+ Lower SPL.
+ Range of colors.


WHAT OUR TEAM THOUGHT
They are a trendy set of over ear headphones, best for the avid travelers. They have a good range of adjustment, which allows for smaller heads. This makes them ideal for kids and teens, as well as adults, at a great price. Looking for wireless headphones with Bluetooth capabilities? Check out these cheap bluetooth headphones under $50.
These cheap headphones seem pretty durably made, and the braided nylon cord also adds longevity as well as safety to the product. All these features make them the best cheap headphones for kids.
Discover more
Music Critic did a post with even more information on this topic. Click here to see it.
Related head-to-head product reviews: