Select and Compare: COWIN E7 to the MPOW H5
Today's product comparison has Music Critic comparing the COWIN E7 to the MPOW H5. The team take this task very seriously - two products enter, but only one can leave. If you enjoy this article, you can also check out the full version here.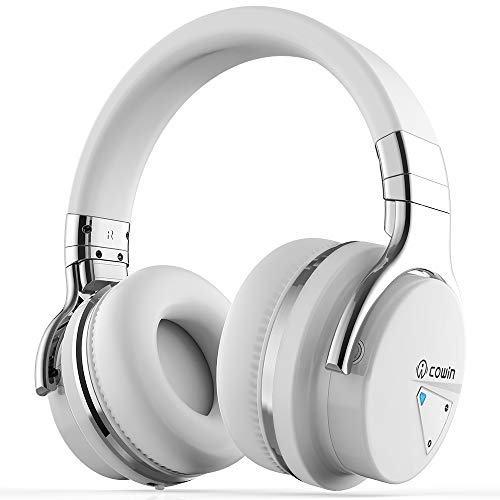 Everyone has different preferences, and we hope our frank reviews will make your decision easier. First, we will take a look at the COWIN E7.

The second product we will be examining in this comparison is the MPOW H5.
HEAD TO HEAD COMPARISON

COWIN E7

MPOW H5

KEY FEATURES

+ Compact collapsible design.
+ Active and passive noise cancellation.
+ Integrated microphone.
+ 30 hours battery.



+ Excellent sound quality.
+ 30 hour battery life.
+ Wireless design.
+ 4.1 Bluetooth connection.



WHAT OUR TEAM THOUGHT

The active noise cancellation is very efficient. They have a strong collapsible design and are ideal for reducing the decibel levels around you.

These are a great set of noise cancelling headphones at an even better price. If you want a decent pair of ANC headphones that offers a great sound quality and a secure Bluetooth connection, pick up these.
Would you like to know more?
Also see Music Critic's article 10 Best Budget Noise Canceling Headphones in 2023 which includes even more information.
Other product comparisons: