1 on 1 Testing
Music Critic review products for professionals and enthusiasts, and are designed to help making a choice easier. Not sure which is right for you? With so many great options on the market that's hardly surprising, so read on and see if we can help you reach a decision. Click here if you would like to see more product reviews in the same category.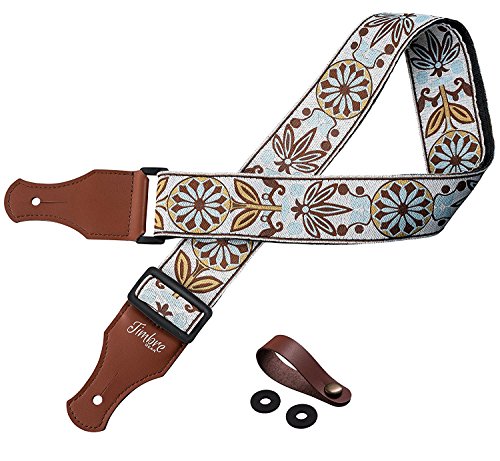 The first product we will be looking at is the TimbreGear Vintage Woven Strap.

Next let's have a look at the StarHousing Guitar Strap with Suede Leather.
HEAD TO HEAD COMPARISON

TimbreGear Vintage Woven Strap

StarHousing Guitar Strap with Suede Leather

KEY FEATURES

+ Striking vintage design.
+ Versatile headstock strap button attachment.
+ Great quality composition.



+ Good adjust-ability.
+ Gorgeous suede tips.
+ Beautifully made.



WHAT OUR TEAM THOUGHT

TimbreGear makes some genuinely stunning designs to choose between that add great character to compliment your instrument and define your look as an artist.

Whilst it isn't the most eye-catching on the market the suede is a lovely touch and the strong copper buckles are a welcome design feature if you want something that is going to last.
Would you like to know more?
Music Critic did a post with even more information on this topic. Click here to see it.
Similar head-to-head comparisons: