How do they stack up? The Yamaha DGX-660 vs the Kawai ES110
In this comparison we put the Yamaha DGX-660 and Kawai ES110 head to head in a battle to find out which wins the specifications war. Not sure which is right for you? Read on and find the perfect item for your needs. For more information and product comparisons, check out our longer article here.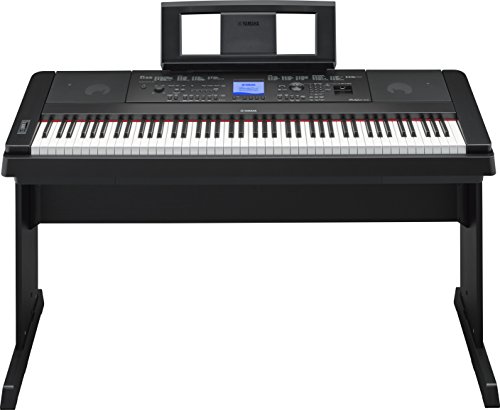 Contestant number one is the Yamaha DGX-660.

The second product we will be examining in this comparison is the Kawai ES110. Next up is a premium option from Kawai. This Japanese manufacturer is well known for making superb grand pianos as well as electronic instruments, so you can be confident that you're getting a seriously good digital keyboard here. The one we've chosen is the ES110, which is a more affordable and portable grand Kawai model - it's a modest looking thing without screens or banks of switches, but it's a very good intermediate option.
Examining the Kawai ES110
Sound
HEAD TO HEAD COMPARISON

Yamaha DGX-660

Kawai ES110

KEY FEATURES

+ Packed with features
+ Useful LCD screen
+ Can be used with iOS devices



+ Excellent all round

Cons:
- Fairly costly compared to alternatives



WHAT OUR TEAM THOUGHT

There are extensive features on the DGX-660; almost too many to mention. You have all of the standard ones that you'd expect on a keyboard of this price, including recording, lessons and nicely weighted keys. But you also get a great LCD screen to instruct you (you can also try the instructional books), and the potential for wireless link-up with phones and tablets (with added Yamaha adapters).

In addition to the class leading key feel, you also have a built-in metronome, along with lesson modes, split digital keyboard options, and dozens of different drum tracks. Don't let the lack of loads of buttons deceive - there's plenty of functionality.
The Bottom Line
You might also be interested in Music Critic's in-depth article on this topic, The Most Popular 88-Key Weighted Digital Keyboards in 2022.
Find more comparisons: