1 on 1 Testing
Music Critic review products for everyone, from professionals to enthusiasts, and are written in plain English to make it easier to understand the options available and decide between them. The Music Critic reviews can help point you towards models and brands that suit your needs. If you enjoy this article, you can also check out the full version here.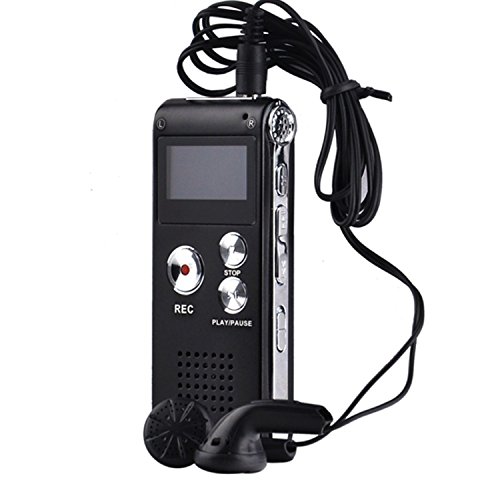 Contestant number one is the Aketek 650HR Digital Audio Voice Recorder. Aketek is all about new experiments, scientific research, development, and tech manufacturing. This company aims to provide excellent products to every consumer at a reasonable price.

Now we will have look at an alternative, the TASCAM DR-05 Portable Digital Recorder. DR-05 version 1 by TASCAM brings high-quality recording in a pocket-size compact design. This powerhouse records some serious audio.
Taking a look at the features of the Aketek 650HR Digital Audio Voice Recorder
From projectors to travel audio recorders, Aketek makes every effort to provide a customer with the latest technology.
A closer look at the TASCAM DR-05 Portable Digital Recorder
Just add a microSD or microSDHC card to start recording in 96kHz/24-bit high-resolution sound. You can either record in .mp3 format or.WAV.
HEAD TO HEAD COMPARISON
Aketek 650HR Digital Audio Voice Recorder
TASCAM DR-05 Portable Digital Recorder
KEY FEATURES
+ Up to 24 languages for the user interface.
+ A-B repeat function.
+ Easy to use interface compact design.


+ High sound pressure design.
+ Stereo condenser microphones.
+ Peak reduction function.


WHAT OUR TEAM THOUGHT
Getting more in less is all that 650HR by Aketek excels in. With a built-in storage of 8gb, Voice Operated/Activated Recording and Mp3 music playback this audio recorder device is surely a deal-breaker.
With high sound pressure design for recording quiet audio sources, stereo condenser microphones for high-quality recording and level align feature to prevent uneven volume levels DR-05 packs up all the goods to redefine your recording experience.
Would you like to know more?
Check out Music Critic's in-depth article The Best Portable Sound Recorder in 2021 which includes even more information.
Other product comparisons: