How do they stack up? The Tascam DP-03SD 8-Track vs the Zoom H1n Handy Recorder
See how the Tascam DP-03SD 8-Track stacks up against the Zoom H1n Handy Recorder in today's product comparison. The Music Critic reviews can help point you towards models and brands that suit your needs. You might also be interested in our article 9 Best Multi-Track Recorders in 2023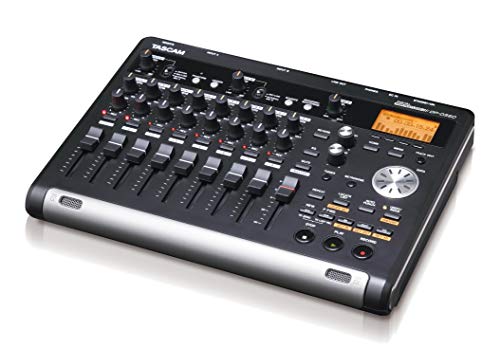 Everyone has different preferences, and we hope our frank reviews will make your decision easier. First, we will take a look at the Tascam DP-03SD 8-Track.

Now we will have look at an alternative, the Zoom H1n Handy Recorder.
HEAD TO HEAD COMPARISON

Tascam DP-03SD 8-Track

Zoom H1n Handy Recorder

KEY FEATURES

+ 8-Tracks
+ Lightweight
+ 2 XLR inputs
+ Wav files uploads



+ Compact/portable
+ 2-built-in condesner mics
+ Nice design
+ Intuitive display
+ 32GB storage



WHAT OUR TEAM THOUGHT

This is a really reliable recorder in the 8-track range. You're pretty well able to get down as many ideas as you need to if you're working on simple music. To have this recorder around the house is great for laying down ideas.

It's really small and compact. Very easy to take it on the go with you to record your ideas. It doesn't hold a ton of memory but as far as getting some guitar and vocal ideas organized, it is everything you need for a small recording session.
Want to find out more?
Also see Music Critic's article 9 Best Multi-Track Recorders in 2023 which includes even more information.
Similar Product reviews: