1 vs 1 Comparison
See how the PoP voice Omni-directional Lavalier Lapel stacks up against the Rode smartLav+ Omni-directional in today's product comparison. The team take this task very seriously - two products enter, but only one can leave. This product comparison article is just one in a series titled 10 Best Lavalier Mics in 2021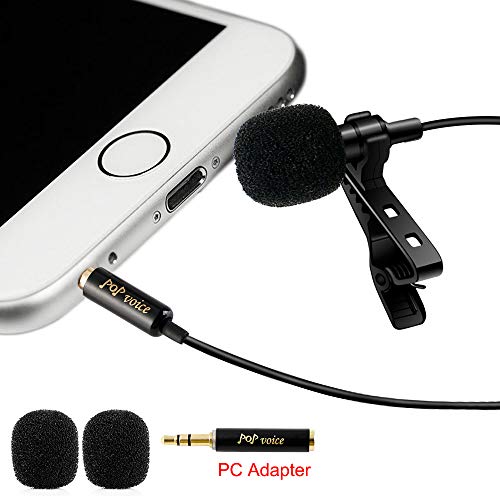 Everyone has different preferences, and we hope our frank reviews will make your decision easier. First, we will take a look at the PoP voice Omni-directional Lavalier Lapel.

The second product we will be examining in this comparison is the Rode smartLav+ Omni-directional.
HEAD TO HEAD COMPARISON
PoP voice Omni-directional Lavalier Lapel
Rode smartLav+ Omni-directional
KEY FEATURES
+ Premium quality build.
+ Resolute response.
+ Reinforced Kevlar cord.
+ Quality condenser lavalier mic.


WHAT OUR TEAM THOUGHT
It is an affordable option for those branching out into the world of podcasting etc, though it doesn't outperform the one we kick started todays article off with, it more than adequately suffices for a range of applications.
This is a much better quality option for mobile device use we like the app parameters, the equalizations are nicely preset for assistance and the build-quality is superior, though reflected in the price.
Would you like to know more?
You may also be interested in our article 10 Best Lavalier Mics in 2021.
Similar Product reviews: