How do they stack up? The ChromaCast CC-SAMPLE Sampler vs the Dunlop Tortex Standard.50mm
Music Critic review products for professionals and enthusiasts, and are designed to help making a choice easier. Our tests and reviews can help point you towards models and brands that suit your needs. If you find this article interesting, you might also want to read Best Guitar Picks in 2021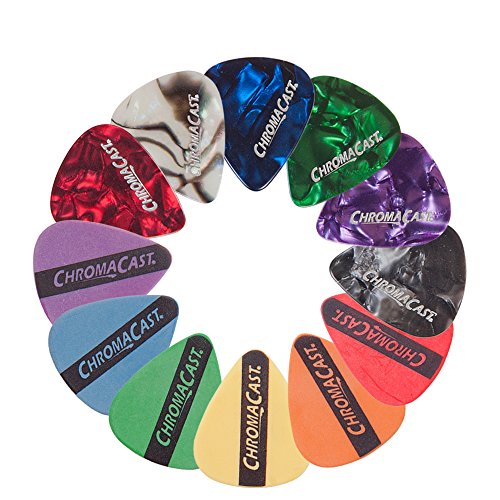 First, let's have a look at the ChromaCast CC-SAMPLE Sampler.

The second product we will be examining in this comparison is the Dunlop Tortex Standard.50mm.
HEAD TO HEAD COMPARISON
ChromaCast CC-SAMPLE Sampler
Dunlop Tortex Standard.50mm
KEY FEATURES
+ Multiple Sizes
+ Celluloid
+ 12-pack
+ Wide variety of genres


+ Thin gauge
+ Minimum wear, maximum memory
+ Great for rhythm
+ 12-pack


WHAT OUR TEAM THOUGHT
Along with the first pick on our list, this sampler pack gives you many options when it comes to the size of the pick you want to use. You can range from being a beatkeeping strummer to a shredder in the same pack.
When you're playing rhythm guitar, having a nice smooth attack on the strings is really important. This thin tortoiseshell pick offers you the suaveness you need.
Discover more
Check out our article Best Guitar Picks in 2021 for more info.
Other product comparisons: