Side-by-side comparison
We take a look at two popular items, the Pearl EXX725S/C and the PDP by DW Double Drive 8-Piece. Find out what separates these two items with the full comparison review below. This product comparison article is just one in a series titled 8 Best Drum Kits of 2023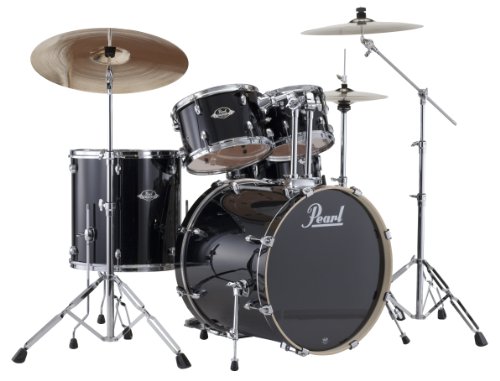 First, let's have a look at the Pearl EXX725S/C.

Next up is the PDP by DW Double Drive 8-Piece.
HEAD TO HEAD COMPARISON

Pearl EXX725S/C

PDP by DW Double Drive 8-Piece

KEY FEATURES

+ Affordably priced.
+ Opti-Loc tom mounts and Superior shells
+ Demonator pedal.



+ 8 piece kit.
+ Reasonably priced.
+ Durable build.
+ Double driven.



WHAT OUR TEAM THOUGHT

It is a leap rather than a step up in our eyes from their initial entry level kit, the price increase is not huge which makes it an ideal upgrade to your typical beginners kit.

We like that the kit features 2 separate bass drums, for traditional and authentic double bass playing.
Would you like to know more?
Check out our article 8 Best Drum Kits of 2023 for more info.
Similar Product reviews: