How do they stack up? The Ableton Live 9 Suite DAW Software vs the ACID Pro 7 Digital Audio Workstation
We will be looking at two popular products, the Ableton Live 9 Suite DAW Software and the ACID Pro 7 Digital Audio Workstation. Not sure which is right for you? With so many great options on the market that's hardly surprising, so read on and see if we can help you reach a decision. This product comparison article is just one in a series titled Top 10 Best DAW Recording Software of 2019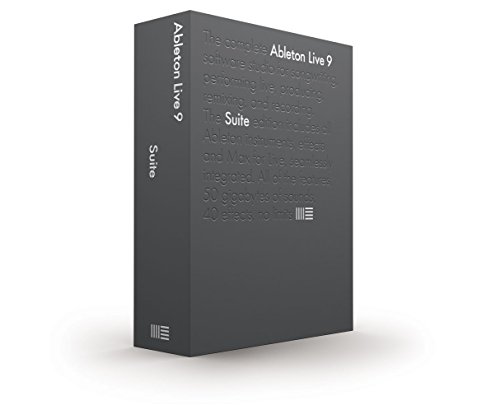 Everyone has different preferences, and we hope our frank reviews will make your decision easier. First, we will take a look at the Ableton Live 9 Suite DAW Software.

The second product we are looking at in this head-to-head review is the ACID Pro 7 Digital Audio Workstation. Sony Acid Pro 7 is truly a masterpiece from Sony. It is a powerful digital audio workstation, which is considered to be one of the best in the market. It comes with features like multi-track mixing and home recording, legendary loop manipulation and comprehensive MIDI sequencing for super music creation. The interactive tutorials contained within the package helps you setup and get up and running within no time. These tutorials are a good choice for both beginners and expert.
But what about the ACID Pro 7 Digital Audio Workstation
Some of the major highlights of this software are MIDI track freeze, dedicated mixing console, tempo curves, input busses, and a great format support. Other than that ACID Pro 7 also contains around 3000 loops and a huge collection of MIDI files for composing great music seamlessly. Acid Pro 7 is not a resource hungry software, which means that it can run on almost any average computer.
HEAD TO HEAD COMPARISON
Ableton Live 9 Suite DAW Software
ACID Pro 7 Digital Audio Workstation
KEY FEATURES
+ Multi Track Audio Recording
+ Compatible with Many Controllers
+ Complete Package for Production


WHAT OUR TEAM THOUGHT
Here are some of the top reasons why we liked this particular product – its multi-track audio recording, real-time stretching, and advanced wrapping, already included sound libraries and original sounds of 50 GB.
There are many reasons why we like this particular product. Firstly, the fact that it can easily run on any PC along with low running requirements is what makes this product our favorite. Then we have things like perfect MIDI sequencing, track freeze mixing console and others that contribute to our liking.
Read the complete review
Check out Music Critic's in-depth article Top 10 Best DAW Recording Software of 2019 which includes even more information.
Similar head-to-head comparisons: