1 on 1 Testing
Music Critic review products for professionals and enthusiasts, and are designed to help making a choice easier. Not sure which is right for you? With so many great options on the market that's hardly surprising, so read on and see if we can help you reach a decision. Click here if you would like to see more product reviews in the same category.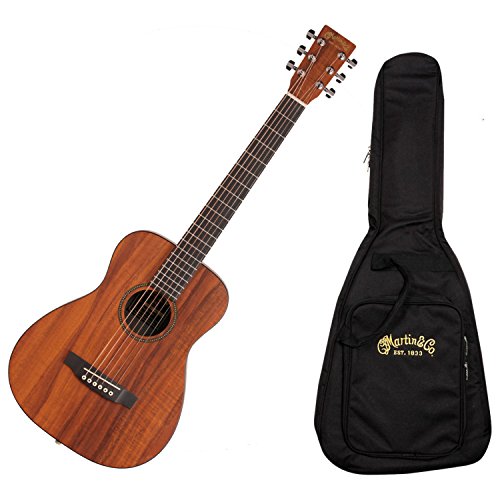 The first product we will be looking at is the Martin LXK2 Little Martin Koa.

Next let's have a look at the Yamaha FS800 Small Body Solid.
HEAD TO HEAD COMPARISON

Martin LXK2 Little Martin Koa

Yamaha FS800 Small Body Solid

KEY FEATURES

+ The LXK2 is built symmetrically, so is suitable for both left and right-handed players.
+ Small body without sacrificing a full sound.
+ Light and portable making it suitable for travel.



+ Suitable for people with a smaller frame, who may find it difficult to play a full-sized dreadnought guitar.
+ Can be purchased with a bundle including a hard case, which can protect the instrument while travelling internationally.



WHAT OUR TEAM THOUGHT

Martin is renowned for producing high quality guitars, and this model is no exception, its smaller frame using less material allows the instrument to be affordable.

Yamaha is renowned for producing a range of quality instruments and introduced the FA series over 50 years ago, this means that a lot of time and experience has gone into developing the instrument.
Would you like to know more?
Music Critic did a post with even more information on this topic. Click here to see it.
Similar head-to-head comparisons: