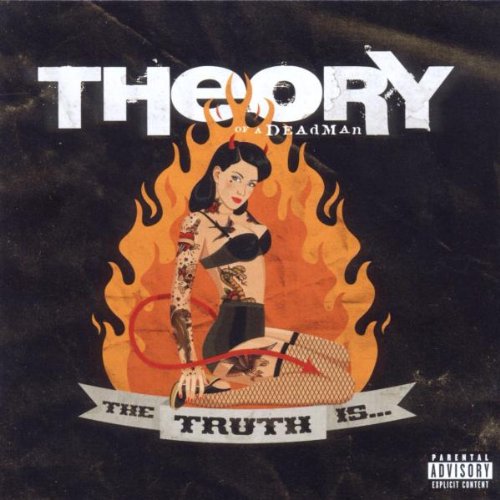 Release Date: Jul 12, 2011
Record label: Roadrunner Records
Genre(s): Pop/Rock
Music-Critic Score
How the Music Critic Score works
Buy The Truth Is... from
Amazon
The Truth Is... - Exceptionally Poor, Based on 2 Critics
AllMusic - 20
Based on rating 2/10
Four albums and ten years later, Theory of a Deadman are still content to be Nickelback's baby brothers, eagerly following within the footsteps of their bigger, tougher siblings. Every song on The Truth Is... sounds as if it were ghost-written by Chad Kroeger, mirroring his singsong hooks and clubfooted rhythms; TOAD distinguish themselves from Nickelback by cleaning up and toning down the production, and adding some canned horns for a veneer of class.
Consequence of Sound - 9
Based on rating F
There's no vendetta against Nickelback here, truthfully. There have been blatant insults and degrading critiques about the band's output, but in all fairness, they cater to the lowest common denominator, which works on at least a financial standpoint (besides, The State and Silver Side Up aren't terrible records). My biggest problem stems from the damned sonic snowball this act took a major part in kicking down the shit pile: Hinder, Saving Abel, and Theory Of A Deadman, to name a few.