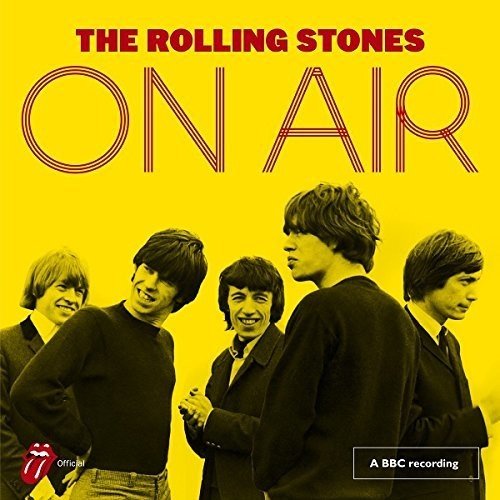 Release Date: Dec 1, 2017
Record label: Universal
Genre(s): Pop/Rock
Music-Critic Score
How the Music Critic Score works
On Air - Very Good, Based on 2 Critics
AllMusic - 90
Based on rating 9/10
Heavily bootlegged over the years, the Rolling Stones' BBC sessions from the '60s didn't see official release until 2017, when Universal put out On Air as both a single-disc and double-disc set. The Stones first entered a BBC studio in October 1963 when they were peddling their debut single, "Come On," and their last session arrived in September 1965, just after releasing "Get Off of My Cloud" as the sequel to the smash "(I Can't Get No) Satisfaction. " During these three years, the Stones racked up several number one hits in the U.
Drowned In Sound - 70
Based on rating 7/10
In theory, there shouldn't really ever be anything surprising about yet another archival release from The Rolling Stones - especially this close to Christmas. What does beggar belief, though, is that after a full 55 years, the world's savviest rock and roll brand still has previously unheard material tucked away. You suspect that the most dedicated of Stones completists - and there must be some of them out there - would need their own warehouse to store the veritable avalanche of live albums, greatest hits collections and rarities compilations that the band have put out over the years.