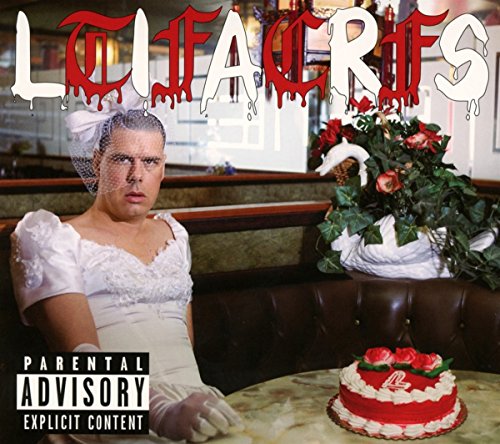 Release Date: Aug 25, 2017
Record label: Mute
Genre(s): Pop/Rock, Alternative/Indie Rock
Music-Critic Score
How the Music Critic Score works
TFCF - Very Good, Based on 3 Critics
Record Collector - 80
Based on rating 4/5
Liars have undertaken more stylistic overhauls than Madonna's brassiere cabinet. Spiky post-punk? A concept album about witchcraft? The late reinvention as an art-house disco outfit? They've been there, done that and printed the bright pink T-shirt with a horse on the front. Album number eight heralds the biggest shake-up yet at least in terms of personnel.
The Line of Best Fit - 80
Based on rating 8/10
TFCF is a strikingly atmospheric and evocative record. Thematically informed by its recording location - the Australian bush - and defined by a heady collage of the analogue and the digital, TFCF finds Liars ' now sole member Angus Andrew pushing the band forward yet again. From the murmurings of the aforementioned bush in "The Grand Delusional" to the nocturnal insect hum at the start of "Face to Face With My Face", Andrew has densely layered field recordings throughout the record, in order to paint a panoramic landscape of the environment in which TFCF was created.
Slant Magazine - 60
Based on rating 3.0/5
For a veteran band defined by long-term creative partnerships, it's often difficult to untangle where one member's contributions end and another's begin. This is harder with a group like Liars, whose music, beyond a consistent use of menacing noise rock twisted toward danceable electro-pop ends, has been mostly defined by a refusal to settle into a sole identifiable style. That predilection for change is now matched by the whittling down of the band's lineup to a functional solo act, leaving lead singer Angus Andrew as the last remaining original member.