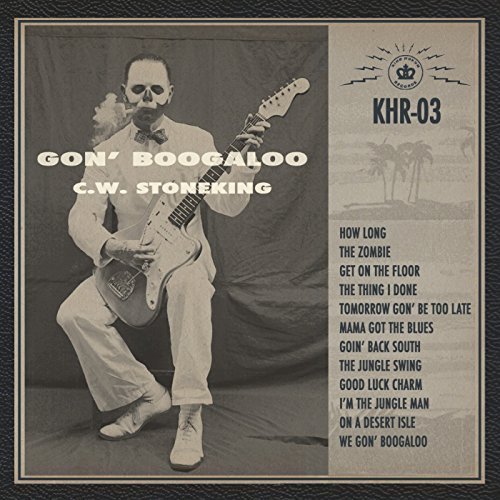 Release Date: Jun 3, 2016
Record label: King Hokum
Genre(s): Blues, Alternative/Indie Rock
Music-Critic Score
How the Music Critic Score works
Gon' Boogaloo - Very Good, Based on 3 Critics
Record Collector - 80
Based on rating 4/5
The temptation on first hearing the (relatively) young Australian singer, guitar player and songwriter CW Stoneking is to pigeonhole him as a retro-curio, paying tribute to his favourite blues and R'n'B cats from the first half of the last century. But this is no mere pastiche. Sure, Stoneking evokes the spirit of a bygone age, but his integrity and invention have created a fresh and new sound out of something old, borrowed and (indeed) blue.
The Independent (UK)
Their review was positive
Metronomy, Summer 08, 3/5 Download this: Miami Logic; Old Skool; Night Owl Having indulged his musical dreams through the acclaimed The English Riviera and Love Letters albums, with Summer 08 Metronomy's Joe Mount winds the clock back to the earlier point at which the Nights Out album first hoisted him into a life of tour buses, taxicabs and promo duties. Entirely self-played save for a vocal by Robyn and some scratching by Mixmaster Mike, it carries on where Nights Out left off, with bounding synth bangers anchored with striding funk bass, marching to the "sweet 16 beat" of an early drum-machine that "makes my dreams sing". Except that this time, Mount sounds chastened and wary, a yearning, lovelorn soul adrift in late-night disco delirium in "Night Owl", and worried in "Back Together" about old friends left behind.
Blurt Magazine
Their review was only somewhat favourable
C.W. Stoneking conveys an air of authenticity worthy of one who hails either from the swamps of the Louisiana bayou country or the muddy fields of Mississippi. Practically a one man band, he makes the most of his rudimentary recording techniques to convey a sepia-tinted sound, one that's raw, roughshod and flush with boogie, blues and swing. Yup, Stoneking is the real deal.