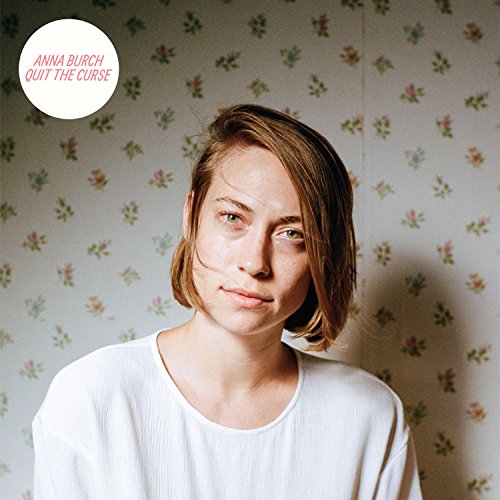 Release Date: Feb 2, 2018
Record label: Polyvinyl
Genre(s): Pop/Rock
Music-Critic Score
How the Music Critic Score works
Buy Quit the Curse from
Amazon
Quit the Curse - Very Good, Based on 3 Critics
AllMusic - 80
Based on rating 8/10
Previously known for participating in folk-rock group Frontier Ruckus and co-leading indie pop quartet Failed Flowers, Michigan-based songwriter Anna Burch steps out into the spotlight with her excellent full-length solo debut, Quit the Curse. Several of these songs had previously appeared on limited cassettes, including a split EP with Stef Chura, but here they're given fresh, hi-fi studio production. Burch's voice was somewhat obscured in her previous bands, but here her vocals are resoundingly clear, and her lyrics are sharp and direct, sometimes to a startling degree.
Sputnikmusic - 72
Based on rating 3.6/5
the one that's more shadow than sun Shy, introverted, kinda lonely Anna Burch tries to compensate with this one. Quit the Curse is suffused with a frankness present only to communicate the thoughts otherwise obstructed by notions of social acceptability and the like. "I like you best when you're a mess"" you just can't say that to people, Anna. I'm stood at the foot of a really peculiar crossroads here: the record is boring, in a sense -- as lazy and ambling as the hours that make a Sunday afternoon; and yet -- and yet -- there's an undeniable charm to the way Anna finds comfort in her own lazy compositions.
Pitchfork - 68
Based on rating 6.8/10
The indie-pop musician Anna Burch was born for the spotlight; it just took several attempts to get there. After singing in the folk-rock band Frontier Ruckus, co-fronting the indie-rock act Failed Flowers, and joining other Michigan projects in her spare time, the Detroit singer-songwriter makes her solo debut with Quit the Curse, a record of wry one-liners and moody indie pop. Every track on the record is marked by fuzzy guitar hooks and 1960s-flavored girl-group harmonies--a bold step forward from her folk background.