1 on 1 Testing
In this comparison we put the Jensen CD-555 and Victrola VBB-10-SLV head to head in a battle to find out which wins the specifications war. You might think it all comes down to the price, but frankly there is a lot more to it. This product comparison article is just one in a series titled 10 Best Boomboxes in 2022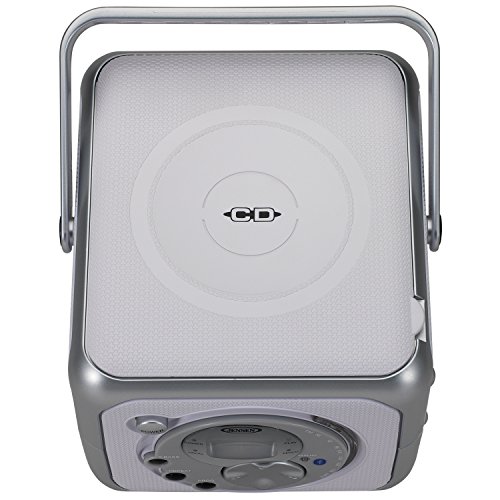 Contestant number one is the Jensen CD-555.

The second product we will be examining in this comparison is the Victrola VBB-10-SLV.
HEAD TO HEAD COMPARISON

Jensen CD-555

Victrola VBB-10-SLV

KEY FEATURES

+ Bass boost button.
+ Wide range of function.
+ Low priced option.
+ CD/MP3/Radio.





+ Tape cassette player.
+ Bluetooth-enabled.
+ SD card reader and USB.
+ 2-way class.
+ High performance drivers.
+ Great bass.



WHAT OUR TEAM THOUGHT

Despite being designed for an older technology it is pretty on trend and up to date it has an appealing price-tag and is easy to drag-about. The variety of I/O connections make it superb value for money and whilst it might not have some of the premium parts of the more expensive boombox options we are highlighting today it is unbelievably capable for a cheaper item.

We love the retro character of this model it is the perfect combination of technology-gone-by and modern product evolution. It provides great audio and is equipped with some great features and is also very reasonably priced sitting just above the hundred dollar mark, which makes it good value for money.
Read our full review
Music Critic did a post with even more information on this topic. Click here to see it.
See more head-to-head comparisons of products: