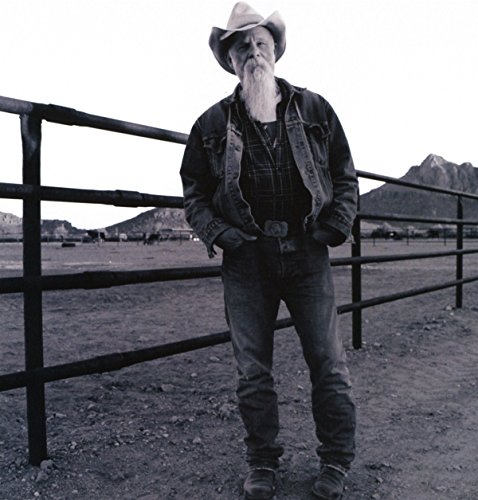 Release Date: Oct 7, 2016
Record label: There's a Dead Skunk Records
Genre(s): Folk, Blues
Music-Critic Score
How the Music Critic Score works
Buy Keepin' the Horse Between Me and the Ground from
Amazon
Keepin' the Horse Between Me and the Ground - Very Good, Based on 3 Critics
Record Collector - 80
Based on rating 4/5
New Year's Eve will mark 10 years since Seasick Steve thrust a blues-powered rocket under Jools Holland's cosy TV Hootenanny and became an instant sensation with his grizzled hobo persona and self-customised guitars which proceeded to lay waste to the world's festivals and have produced seven idiosyncratic, invariably sizzling studio albums. Now in his mid-70s, Steve takes a more reflective approach on his latest, dispensing with drums and kicking back for some captivating reflections, electric blues uproar and well-chosen cover versions. Though the title track whips up his time-honoured serrated guitar boogie, there's an intimate warmth to outings such as the quietly defiant Maybe I Might and riveting Hard Knocks which, after Steve audibly plugs in, feels like he's plotted up in the same room as he recounts his life lessons up close.
Classic Rock Magazine - 80
Based on rating 4/5
Humble hobo gets reflective on eighth album As fully formed legends go, Seasick Steve ticked all the boxes when he shot to stardom after his one-man invasion of Jools Holland's New Year's Eve Hootenanny 10 years ago. Festivals roared as punters embraced his boxcar tales, self-made guitars and the grizzled warmth he happily translated onto record. ADVERTISINGinRead invented by Teads Now in his mid-70s, Steve takes a more reflective approach on his eighth album, letting his full-bore blues roar take a back seat in favour of compelling reflections such as the tough but tender life lessons of Maybe I Might and Hard Knocks, along with well-chosen cover versions including Glen Campbell's Gentle On My Mind, the Harry Nilsson hit Everybody's Talkin' and Arthur Lee's desperate Signed DC.
The Independent (UK)
Their review was only somewhat favourable
Kate Tempest, Let Them Eat Chaos Download: Picture A Vacuum; Ketamine For Breakfast; Europe Is Lost; Perfect Coffee; Tunnel Vision. Kate Tempest's follow-up to the dazzling Everybody Down is similarly ambitious in scope, fired by the same compassion and delivered with the same level of energised ….
Buy Keepin' the Horse Between Me and the Ground from
Amazon