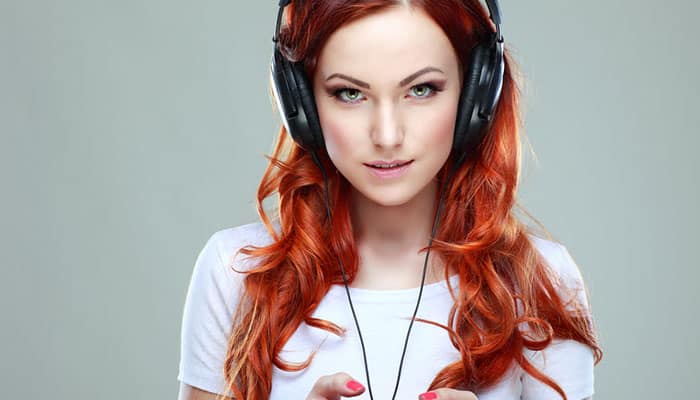 Open-back headphones are pretty popular for producing amazing quality sound with minimum resonance. These are called open-back because the drivers are not covered by a seal. You can actually see them from the outer side of the ear cup. They are usually covered by a thin grille to provide the necessary protection.
This kind of headphones produce authentic sound as having a seal may produce resonance. This is why producers recording or mixing prefer these type ofheadphones over closed back. Some of the most top-notch audiophile headphones happen to be open-back only. However, there are many affordable models too for regular utilisation. You will only be able to comprehend the capabilities of their open design when you get your hands on the top ratedset of headphones. Here is our review of top 10 products you can choose from:
At a glance: Our top 3 picks
Your shortcut to our team's top 3 recommendations
HIFIMAN HE-400I Over Ear Full Size Planar Magnetic Headphones
HIFIMAN HE1000 Open-Back Planar Magnetic Headphones
Philips SHP9500 HiFi Precision Stereo open-back Over-ear Headphones

TopMagnetic drivers, great bass
Extraordinarily Lightweight & low in price
Highest quality ofsound

Stylish and comfortable design
ExcellentMagnetic drivers
High fidelity sound
Long lasting

High-quality sound
Very comfortable cups
Long cord
Greatvalue for money

Click here for price
Click here for price
Click here for price
1. HIFIMAN HE-400I Over Ear Full Size Planar Magnetic Headphones
HIFIMAN is one of the highest ratedbrands for open-back headphones and this product proves that reputation. These full sized headphones are equipped with amazing-quality planar drivers that deliver a well-balanced sound of 93 dB. You can also use them with your smartphone or other portable music players. The largely sized diaphragm delivers improved treble and bass.
This one is also highly comfortable to wear despite its big size. Usually, theseheadphones are heavy but this weighs 30% less than average weight. Also, the pads are made from soft leather and velour. If you're looking for lighter and cheaper earbuds, click here.
The advantage of magnetic circuitry is that the even distribution of signal ensures there is no distortion. For this reason, these pair of headphones are great for listening to live music. This one also has a wide sound stage so you will hear instruments distinctly. Here are
Pros
+ TopMagnetic drivers, great bass
+ Extraordinarily Lightweight & low in price
+ Highest quality ofsound
Why We Liked It -If you think its sound or comfort are the only pluses, you are forgetting its design. We found it to be one of the most stylish, best pair of headphones. The gloss charcoal finish on the cups makes an impression that you take your music seriously.
2. HIFIMAN HE1000 Open-Back Planar Magnetic Headphones
The HE1000 is another high-fidelity headphone set from HIFIMAN that is bound to deliver sound that is as accurate as possible. This is the worlds first headphone whose diaphragms thickness measures in nanometers. This one too has magnetic circuity that reproduces audio signal evenly giving you zero distortion and is great for listening tolive music. It is as if you are part of the room where the music was recorded. That is how pure the sound is on this truly top-notch headphone set.
This headphone can be considered partially not closed as it has a remarkable window shade technology that serves to protect the drivers. This is a result of years of research and dedication to music lovers from HIFIMAN. Just the look says it all as it has a very soft and ergonomically designed, brilliantarch shape headband. Those who have used these pair of headphones found it to be their greatestpurchase ever.
Pros
+ Stylish and comfortable design
+ ExcellentMagnetic drivers
+ High fidelity sound
+ Long lasting
Why We Liked It -This one is bound to turn heads with its lustrous metallic construction and wooden accents on the ear cups. It would not be surprising if someone stopped you to inquire where you got the headphones from.
3. Philips SHP9500 HiFi Precision Stereo open-back Over-ear Headphones
The Philips SHP9500 HiFi headphones are the best pair of headphones that you can get on a tight budget. Everything is done to perfection on this headphone from its 50 mm neodymium drivers to its gold plated connectors. The frequency response range is quite generous as you get a max response of 35 kHz. With low impedance and high sensitivity, this headphone pair is dedicated to providing crisp highs and deep lows, something for everyone.
Now let us talk about the comfort of this headset as it may just be the most comfortable headphone set from Philips. You have a double padded headband and highly breathable cushions to make prolong operation of these pair of headphones a breeze. You can wear it for hours without feeling even the slightest of discomfort. Another great thing about this particular model is that it has quite a long cable measuring 3 meters. You can do your chores around the room while wearing them.Looking for bluetooth headphones for under $100, click for our full review guide.
Pros
+ High-quality sound
+ Very comfortable cups
+ Long cord
+ Greatvalue for money
Why We Liked It -This is definitely one of those best of the best products where you get every penny returned in value. You are getting high fidelity sound, comfort, and durability in a price that is not too harsh on the pocket. Anyone would love to have this product in their life.
4. Koss UR40 Collapsible Over-Ear open-back Headphones
This is another great product that is hybrid of closed back and open-back, basically combining the best of both. The Koss UR40 has diaphragms coated with high-quality titanium that produce very accurate sound. The best magnetic structure is made from rare neodymium iron boron. Despite all these high-quality components, this headphone set does not cost much.
The greatestthing about this particular headphone is that it is great for almost every type of genres of music. Whether you have high transient details or deep bass, you will hear the music as it was intended for you to hear. The headband has an airy mesh design that is best for those who want minimum contact on their scalp. This adjustable headband will feel very comfortable on every head regardless of the size. It has a four feet long, dual entry cord and also a quarter inch stereo adapter to be used with high fidelity systems.
Pros
+ Rare magnetic drivers, deep bass
+ Suitable for wide range of music and frequencies
+ High-endComfort / ergonomic design
Why We Liked It - A brilliant feature of this masterpiece, is the bass. Other than that, this headphone is designed to last long with its rigid ear cups lined with a luxury leather sealing. Anyone can use them as they fit almost every head size. And you get all of this for a very reasonable price so all the more reason to choose this.
5. Superlux HD668B Dynamic Semi-Open Headphones
Superlux HD668B are semi-open headphones so they have accurate and balanced sound found on most open-back pair of headphones but they also provide the protection to the drivers found on closed back headphones. If you listen to music rich with string instruments, this headphone will reproduce the most accurate tunes. It also has authentic vocal reproduction too so basically any type of music would sound great with these.
It comes with two cables one which is one foot long designed for personal use and one that is 3 feet long designed for studio mostly. You can connect both cords to get an even longer connection. As for the comfort, this headphone has a headband that has minimal contact with your head and is therefore weightless too. It is designed to be worn comfortably for long periods of time.
Pros
+ Two cables
+ Greatfor all types of music
+ Semi open & low price
Why We Liked It -It is a lightweight and highly comfortable set of headphones which are suitedfor people who have an eclectic taste in music. You can buy this once and enjoy every type of music you are in the mood for. The long cable and diverse output make it greatfor professionals too.
6. Samson SR850 Semi-Open-Back Studio Reference Headphones
Samson SR850 is another great semi-open-back headphone designed for professionals. It has a frequency response range of 10 Hz- 30 kHz which combined with it's 50 mm driver is enough to produce exceptional quality sound. If you are looking for wider sound stage and appropriate bleed this is the thing you need. The design makes sure you get the best stereo imaging so you hear instruments distinctly.
The headband adjusts itself and sits naturally on your head without being too snug which is why it is very comfortable to wear. You also get gold plated 1/8 and inch adapters with these pair of headphones. These are great for mixing and playback and do not cost a lot. Samson is a pretty well-known name producing recording equipment since the 80s so you can be sure about the quality and durability.
Pros
+ Comfortable design
+ Perfectfor mixing and playback
+ Two adapters included
Why We Liked It -These pair of headphones are quite common for playback and mixing and these are just the right design for professional use. The price is also quite reasonable. What is not to love about that?
7. Spadger Hi-Fi Open-back Over Ear Monitor Headphones
Spadger Over Ear headphones is designed with to produce the most accurate sound. These are designed for professional users like sound engineers and DJs who need authentic sounds & vocals. With crisp and rich bass, this headphone will work great in most situations. This is due to the low mass coil and diaphragm. You can use them in studios, radio stations, and bars or clubs.
The cable on this headphone is exceptionally long measuring 9 feet. This is because these are designed for professional use and in such settings you might need a very long cable. If you are looking for well-balanced sound and comfort with dedicated after sales service, this is the product you need.
Pros
+ Perfect for professionals
+ Long cable
+ Rich Bass
+ Good value
Why We Liked It -These are quite simple looking large sized over the ear headphones that do as they promise. Unlike many other pairs of headphones, these do not have a lot going on in terms of style which makes it all the more professional.
8. Status Audio OB-1 Open-back Studio Monitor Headphones
The Status OB-1 is perfect for professional studio monitor as they produce clear and authentic sound. Their 42 mm driver is good for upper, low and mid-range frequencies. The pads are super soft so you can wear it in the studio for hours on end. The headband has the same quality and comfort so it is a complete package when it comes to your comfort.
These pair of headphones are designed for quality fidelity listening which is needed for studio monitoring. The design helps the listener understand the playback and improve the music. At such an amazing price, you get a headphone set that delivers quality and will last for a very long time.
Pros
+ Authentic sound
+ Designed for professionals
+ Comfortable to wear and low in price
Why We Liked It - Headphones designed for HiFi sound are usually outrageously expensive but the Status OB-1 is quite inexpensive. Even with the small price tag, they have managed to retain top-quality through their components.
9. Grado SR60e Headphones
Grado fidelity headphones are usually quite expensive which everyone cannot afford so Grado came up with an affordable alternative, the SR60e. This is nearly as great at sound quality as some of the other Grado hi-fi headphones. The soundstage on this one is quite wide and you will hear notes that regular headphones would miss out. The design aids this authentic reproduction giving you every beat and every vocal intensity as it should.
They have improved the driver design and introduced a new polymer to damp the resonant distortion. Speaking of vocals, you will hear very rich vocals so this is perfect to listen to your favorite singers. These are foldable so you can carry them and pack them in very conveniently.
Pros
+ Authentic vocal reproduction
+ Quality sound
+ Affordable price
Why We Liked It -The Grado SR60e is as comfortable as it is top-quality so it is everything a good headphone set should be like. The pads are soft and the headband adjusts just fine giving you the greatestand most comfortable listening experience. And all of that at a very reasonable price which is not that common with this manufacturer.
10. AKG Pro Audio K612PRO Reference Studio Headphone
Number 10 on our list is a masterpiece from AKG.
AKG Pro Audio K612PRO is a headphone set made for studio headphones with the patented vari-motion diaphragm technology. The frequency response range is quite generous with the highest frequency response of up to 39 kHz. You can be sure that you will get loud and crisp top frequencies and a very rich bass.
The best thing about AKG Pro Audio headphones is that they are extremely lightweight. They just weigh about 238 g so you can imagine that you will not even feel that you have something on your head. The headband of AKG Pro Audio is also designed to be breathable with a mesh and a soft layer of leather underneath. With 101 dB this one from AKG is one of the loudest headphones you will have in this design.
Pros
+ This AKG headphone is Extremely lightweight
+ Great frequency response
+ Breathable headband
Why We Liked It -The design is kept quite simple because the focus of AKG Pro Audio is on the sound quality and ergonomics of the headphones. This goes to show how suitable AKG are for professionals, in studios, and on stage.
11.Sennheiser HD 800 S Reference Headphone System
Sennheiser HD 800 S Reference headphone is a truly luxurious headphone with what is the largest driver found on any headphones measuring 56 mm. Since it is from Sennheiser, you can only expect high fidelity sound combined with the necessary comfort and convenience. Sennheiser HD 800 S is packed with all the latest technology from the brand that comes together to produce the most authentic sound where you hear instruments and vocals distinctly.
The highlight of Sennheiser HD 800 S is that the sound is quite natural as the ear cups are designed to concentrate them to a certain angle. It comes with two connecting cables a quarter inch and a balanced 4 pin XLR. This one from Sennheiser gives you enough flexibility to connect them to wide variety of audio devices and Hifi systems. The cushions and headband is extremely soft courtesy of multiple layers of polymers.
Pros
+ 56 mm driver
+ Comfortable to wear
+ Authentic Sound
+ Zero distortion
Why We Liked It -You have here the latest technology complete with a cutting edge design which is sort of a symbol of Sennheiser headphones. These are audiophile headphones designed for private as well as studio listening for mixing and playback. These German made headphones are every bit top quality from inside out.
Best Open-back Headphones Buyers Guide
Top Pick
Our top pick for best open-back headphones is HIFIMANs HE-400I which is a high fidelity sound headphone. With a sound of 93 dB, you get the most well-balanced output where the soundstage is ample to let you hear different notes in a song. It is a truly luxury headphone set that is only used by professionals and audiophiles who want the complete, rich and authentic audio experience.
It is a truly luxury headphone set that is only used by professionals and audiophiles who want the complete, rich and authentic audio experience.It produces this authentic sound through its planar or magnetic drivers.
Most high fidelity open-back headphones have magnetic drivers only as this technology produces consistent output with minimal distortion. This headphone is also our top choice because it is great at reproducing live music.
Premium Quality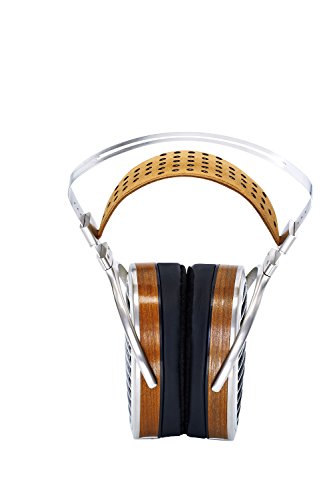 The premium quality HE1000 headphones too are from HIFIMAN. This pair of headphonesutilize planar drivers for reproducing authentic sound and vocals. If you have no budget restraints and you do not want any compromise on quality, this is the headphone set you are looking for. The best thing about such high fidelity audiophile headphones is that you do not get any distortion regardless of the style of music you are listening to.
The best thing about such high fidelity audiophile headphones is that you do not get any distortion regardless of the style of music you are listening to.
Although they have an open back, the drivers are protected by what is called the window shade technology. Besides the audio quality, the design is amazing on its own too. They have used the highest quality of materials to construct this set of headphones,which has the ability to turn heads. When you are spending so much on a headset, you might as well get some style out of it.
Great Value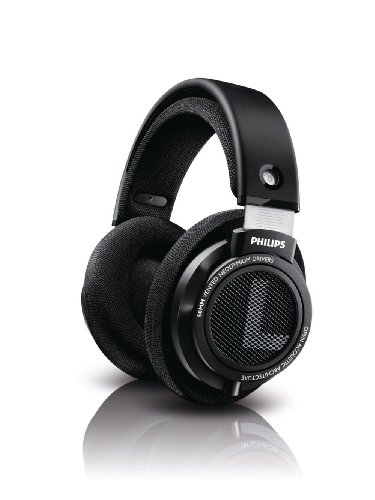 If the end game for you is finding a headphone with the best value for money, Philips SHP9500 HiFi Headphones have you covered. First of all, they produce great highs and lows with their 50 mm driver. Secondly, they are highly comfortable with their soft pads and band that is double padded. And of all that in a very reasonable price combined with the surety of the name Philips.
This is by far the best open-back headphone for people with limited budgets. Good quality headphones can set you back for hundreds of dollars. However, this set from Philips does not even cost a hundred so this is a must have for anyone who appreciates sound quality.
Since the cord is very long, you can even use it in a studio or on stage.These headphones are pretty popular among music producers and audiophiles for their many advantages. There are plenty of brands producing these and the price range is pretty wide too. Some headphones may be targeted solely for professional use while others are for everyone. In order to get the greatestproduct for your music listening needs, you should know which headphones are and what you should look for when selecting a pair. Here is a buying guide to help you do just that:
Open VS. Closed Back
Headphones ever since they were created have seen drastic changes. As a result, we have multiple kinds of headphones that are different in multiple dimensions. In over ear headphones, there are two types of designs that are common: closed back and open-back. Let us discuss closed back first as these are common for most music listeners. Closed back headphones have sealed cups that pack in the drivers. This is because they do not want any frequencies to escape or other noises to meddle with the sound.
Open-back, on the other hand, have no such seal and the driver is pretty much exposed. It is designed this way so that there is no frequency build up in the headphones and you do not get any resonating sound. The thing with closed back headphones is that as they are sealed some frequencies can get trapped and you get resonance. This sort of messes up the actual sound and you lose the accuracy. These pair of headphones do not do so and therefore reproduce sound signals as they are.
Those who work in studios and need mix music need to hear the accurate sound. Closed back pair of headphones can alter the accuracy which can, in turn, alter their mixing. This is why for most professional needs these headphones are used. That does not mean that closed back is absent in studios. This type is, in fact, great for recording purposes because it provides great noise isolation.
Drivers
The drivers are the main components that produce the sound signals. The driver has to be of great quality and on most of these headphones that are the case. Since they are not sealed the driver itself has to be durable. Magnetic drivers are common for top fidelity sound and if you are looking for authentic and accurate sound reproduction, go for a headphone that as planar or magnetic drivers.
The driver size is important too because it determines how well some of the frequencies will be reproduced. For effective low frequencies i.e. the bass a driver size of 40 mm or above is needed. Most of these headphones have the standard 50 mm driver.
Size
These headphones are essentially over ear headphones but even in those, the size differs. While most are supra aural (covers the ear entirely), some can be qualified as circum aural (covers the ears partially). Size does not have much to do with the quality of the sound and vocals; however, it does affect the comfort and overall experience. The headphone should have appropriate padding on the ear cups and head band to provide comfort. Extra stuffed padding is not always a good thing because it can increase the weight.
Many users assume the heavier the headset is the more durable it is. This is not true in all cases especially now when the technology has improved the design and ergonomics of the headphones. You should go for the one that is soft and had minimal weight. There are some designs that have headbands consisting of only metal meshes so those are even lighter. Comfort is a crucial choosing criterion because in studios you could be wearing a headset for hours and if it is even slightly uncomfortable you will never be able to get your job done in time.
Pricing
Like most other headphones, these products vary in terms of pricing. The wide range of pricing means that you have a wide range of quality as well. Luckily enough, you should be able to find a quality open-back headphone set forunder $100. On the other end of the spectrum, those designed for audiophile can cost several hundred or even thousands of dollars. These are truly luxury products best for professional studio mixing and for those who want to listen to accurate music in peace and quiet.
Pricing also somewhat depends on the brand you choose. However, there are several well-known brands with rather affordable headphones that produce brilliant sound. These will not set you back more than $100.
Cords and Adapters
You should also pay attention to other parts of the headphones like its cable and connectors/adapters. Some headphones come with different types of connectors and adapters that allow them to be connected with different audio sources. The common types of adapters are the quarter inch and 1/8 inch. The cords are longer on some headphones because these are designed for studios where you may need to spread it over a long distance. A length of 3 feet should be good enough for most settings.
FAQs
What are open-back headphones?
Basically, headphones are of two types, open-back and closed backed headphones. Both share somehow equal features but the design factor puts them into different lanes.
As suggested by the title, CLOSED BACK HEADPHONE has a closed outer-cup design which means that there would be no sound leakage. On the other side, These HEADPHONE has an open outer-cup design which allows the user to stay connected with the surrounding.
Thanks to the design, theyreduce the distortion effect and produce a wider sound stage.
So why should I choose these headphones over the closed back headphone? In closed back headphones, the sound basically arrives from the inside of your head due to an ear-pack design which lacks naturality in sound. While on these types ofheadphones, the open ear design lets air pass through which results in a more natural yet accurate sound. Similarly, the bouncing around effect created in the closed back headphone is eliminated by the extra air flow in open-back headphones. So would you choose a headphone with the likes of sound isolation only or prefer a complete package?
On the whole, these products areequipped with an open ear cup design that promises natural, open, accurate and wide sound.
How do you choose the most suitable open-back headphones?
The term suitable means that anything which is right or appropriate for a particular person. There are many of these itemsavailable in the market but choosing the right one for your needs might be a game changer.
Every person has different preferences over a particular choice so below well highlight three main things to focus on while buying an pairaccording to your personal liking.
Budget
Before deciding the real deal you need to know your boundaries. These headphones are available in every price group but before checking the specifications department you need to analyze your spendings first.
So first come up to a conclusion and mark your highest paying bound and act according to it. Our advice would favor an average budget as going too cheap will cause you in near future and picking a top-notch headphone will ruin your balance.
Brand Name
Many people argue that popular brands fail to deliver users within a medium price range but the reality is nowhere near.
Iconic brands are living up to the hype for a reason, no one can be amongst the good books of users without delivering to the crowd. Brands might charge you a bit more but they promise consistency and quality on the same nodes.
Dont get carried away by the Brand praise as rising music companies also provides you with a whole new experience.
Just remember one thing while considering an open-back headphone, no matter what you do but a cheap product cant promise you with amazing-quality drivers and all.
So look up for a crowned king amongst your surrounding and check for the specific model according to your budget.
Customers Review
Customer review can really help you make the right decision.
A buyer that invests his/her money on a specific product never gives a fake feedback. Apart from those comments on the headphones website you need to check out genuine review from customers on sites like Amazon, eBay etc. Here it is important to point out that not every review is real but you will be able to separate genuine review of a product from a fake review.
Product review is essential no matter if you are in the league since ages or just come into play. They give you a clear idea of what you are going to experience with a specific product. Reading more and more review will give you a pure idea for what you are about to get.
Well advise you to read review (at least one review) before adding a specific open-back headphone to your cart as its never too late to change your decision.
Above we presented you with three bullet points to note before buying an open-back headphone. But wait a bit as well like to introduce you to our choice that has excelled all fields.
Sennheiser is mastering the audio game since its start. HD 600s by Sennheiser is designed by special engineers to provide you with the cleaner and crisper stereo sound.
Thanks to the advanced diaphragm design you experience a clean and pure sound without any disturbances. Similarly, the outer ear cup is built with awesome-quality open metal mesh grills which promise to deliver you with extremely transparent sound. A wide range of dynamic response and optimum sensitivity are backed up by neodymium ferrous magnets so that your ears get blasted away with such details.
Harmonic and intermodulation distortion gets eliminated by the computer optimized magnet system so that you hear what matters the most. Side by side, extremely lightweight aluminum voice coils ensures the best transient response.
Apart from the beast tech used inside these headphones they outputs a prime look as well. Black and gray finish sets HD 600s on a professional level. In the box, you get the headphone itself with a detachable Kevlar-reinforced oxygen-free copper cable that ensures low handling noise.
No! Thats not the end. With Sennheiser HD 600s you get a 2-year international warranty so no matter where you live you are covered by the elite grade technicians.
Sennheiser HD 600s is not marked among cheap options. With neodymium ferrous magnets, comfortable ear cups and lightweight aluminum voice coils you are just in the right lane to experience something out of this world.
We tried to accompany you with the greatestadvice. With points to note while buying your first set ofheadphones and presenting you with an ideal contender, we have done it all to make your decision more accurate.
What are the advantages of open-back headphones?
Open-back headphones are engineered with an open ear-cup design so that the flow of air is regulated in the cups. There are many advantages of having an open-back headphone over a closed back headphone.
Responsive to environment
None of us do monitoring and editing in every hour of our life, we listen to music, watch movies and do much more out of a headphone. An open-back headphone keeps you connected with the world and whats going around. With an unlocked outer cup design, you are bound to face some noises from surrounding and thats good as a closed-back headphone indulges you in a deaf like situation.
The connectivity between you and the surrounding is important as you need to know whats going around as dangers don't need your permission first.
Rather than completely disconnecting yourself from the environment, its completely ok to lose some tempo as your life is more precious than the beat drops.
Comfort Level
Unlike closed back headphones, these headphones are open from the outside which means that your ears are not packed. Air flow lets your ears to relax and keep intact with the normal conditions as complete isolation may result in fatigue and discomfort.
As the outer ear cup is open we can conclude that less material is used which means it favors the overall weight. Lightweight design allows users to continue the joy of listening and working for longer periods.
Better transient Response
What on earth is a transient response? Basically, transient response is the quick reaction of driver towards the changes in the source material. In closed-back headphones, drivers response slowly to the changes as the air pressure is greater. On the flip side, open-back headphones react quickly to the source material changes as the air pressure is very low due to open outer cup design.
So do headphones get a greater volume with a better transient response? No! But you experience the most accurate yet finest low-level sounds with even the slightest of details.
Natural Sound
These types of productsallow the sound to pass through the back of the ear piece which creates an opening resulting in a natural yet accurate sound. Unlike closed back headphones they dont create a mock listening experience as the sound bounces around in closed back headphones.
For an acoustic sound experience, theyensure that you dont get disappointed.
They pack up a lot of advantages but if you are looking forward to a headphone that isolates sound and prevent sound leakage then considering these headphones wont aid you any how.
Can others hear open-back headphones?
The word open-back suggests that outer ear cup of the headphone is open which means that the sound will leak and the air will be able to flow in/out. SoYes others will be able to hear what you are listening to.
Interference of background noises is frustrating but it keeps you alarmed all the time. Isolation cuts you off from the surrounding increasing the chances of danger. So sound leakage of these headphones packs up both factors, advantage, and disadvantage.
So why people buy these sound leaking headphones? As they regulate the flow of air which means that sound will leak but wait! Dont get misguided as the air will allow you to experience natural yet wider soundstage.
Why some people choose closed back headphones over open-back headphones? In recording sessions, most of the musicians prefer closed back headphones as any sound leakage will interfere with the microphone. So thats why some people tend to choose these types ofheadphones listed.
Dont get us wrong as these two open-back headphones are listed in this write-up after consulting many professionals, reading some customer review and much more.
The ambition of Sennheiser family is to refine the experience of listening audio over and over again. Since 70 years every member is behind one goal, to give users an experience of their life.
Meet the new talk in town, RS 120 by Sennheiser are just not another wireless open-back headphones as they output a clear yet detailed bass response. Similarly, you experience good clarity with a classic sound of Sennheiser's which is one of its own. Comfort measures are backed up by a lightweight design and padded headband so you can enjoy those long listening hours.
You get up to 300 feet wireless freedom through walls, ceilings and outdoors. Similarly, you get an easy to use recharging system. For charging your headphones simply place them on the transmitter base and boom!
Open-Aire design delivers warm sound, deep bass, and detailed signals so you can experience true audio. With easy to set up function, transmitter gets easily connected to any device that is equipped with an analog audio output. To eliminate the distortion factor this headphone is equipped with three RF channels so that you can choose among the options for an interference-less channel.
The headphone is equipped with volume, on/off and tuning controls so you can control everything on the go.
With a wireless range of 300 feet, deep sound and impedance of -24 ohm this headphone is breaking all the records.
Eugen Beyer started to make cinema speakers from 1924 and now Beyerdynamic is not only known for manufacturing but creating a soulful audio experience.
DT 990 by Beyerdynamic is a professional acoustic open-back headphone for studio monitoring, gaming and much more.
Open diffuse field design allows sound to escape and make room to get in which results in a very opening audio experience allowing sound to interact with the environment. Similarly, its equipped with single-sided coiled cable and 250-ohm drivers for an excellent sound reproduction. Thanks to the extremely lightweight diaphragm, you experience superb impulse performance.
Soft velour earpads and padded headband promise comfort even in long listening hours. With headphones, you get 2 years of manufacturer warranty which means that you are backed up by the company itself.
With 250 ohm drivers, comfortable earpads/headband and lightweight diaphragm DT 990s by Beyerdynamic sets out a whole new competition.
If you liked this review, please leave a positive rating: