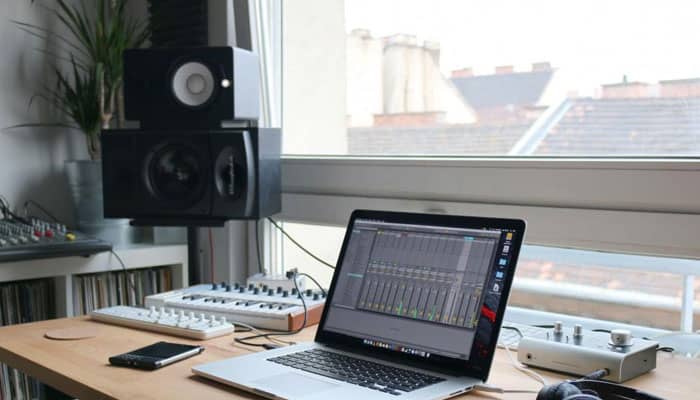 The best subwoofer adds soul to your music! The subwoofer is only intended to produce low frequency sounds as the high-frequency phase is taken care by the loudspeakers.
Without low-frequency sound or more like bass, a music track loses its vibe. Clubs, bar or even people who prefer standalone music experience want that powerful bass drop and this is where subwoofer comes in handy. The subwoofer is a part that holds the utmost importance in your music system, so one should be careful while buying a new subwoofer especially when money is the limiting factor.
In the following account, we will highlight top 9 subwoofers which will go light on your budget without letting your music experience down.
1.Pioneer TSSWX2502 10-Inch Shallow-Mount Pre-Loaded Enclosure Budget Sub Woofer
Pioneer is the heart of music. This company designs for perfection so that you dont regret your decision in future.
TSSWX2502 by Pioneer is capable of producing fine bass. The Subwoofer utilizes an over-sized cone structure to provide a greater cone and gasket surface without affecting the external dimensions. Similarly, the greater surface allows more air to pass which results in a louder yet deeper bass. The cone is sturdy, thanks to the MICA injection-molded design, and guess what? It concludes in an accurate bass response. Likewise, the dual spider enhances motion control for optimized stiffness stabilizing linear movement.
Connectivity is backed up by vertical or horizontal mounted terminal. The mounted terminals force wires to bend so that they can be fitted easily. Similarly, the angled push terminals are aligned in a straight manner which makes it easy to connect speaker wires.
Apart from such great futures, these subwoofers can be installed without any hassle in cabin or luggage area. Its compact design makes it compatible with a variety of trucks, extended cab, crew cab etc. Similarly, the base is carpeted so you dont have to worry about scratching your compartment while installing one of these.
On the flip side of the design and composure, this masterpiece has some serious specifications. The music power is offered up to 1200W (300W) which can really knock off some fragile around. Likewise, the frequency response range of 20 to 125 Hz promises some serious bass drop moments. Sensitivity is marked at 93dB while impedance is rated at 4Ohm.
Pros:
+Amazing frequency range of 20 to 125 Hz.
+ Music Power of 1200W (300W).
+ Carpeted base.
+ A greater surface area for allowing more air.
+ Easy to Install
Why We Liked It –With a blazing music power, a sensitivity of 93dB and a compact design Pioneer has made sure that its a win-win situation for every customer.
2. Rockford Fosgate P300-12 Punch 300 Watt Powered Loaded 12-Inch Subwoofer Enclosure
Do you want to rock up the environment with a bassy punch? Well, in that case, P300-12 by Rockford Fosgate has got you covered!
The P300-12 is an all-in-one solution for adding the bass to your good old system.
This guy features a 12-inch subwoofer packed in a sealed enclosure along with a gigantic 300-watt amplifier. If you have a source, power and ground then this subwoofer will get going without any extras.
To handle such power a subwoofer, you must be equipped with a strong housing. The P300-12 features a durable exterior that resists bumps and shakes to make it even more reliable.
Getting on the other side of the deal, this subwoofer features a built-in adjustable bass-bost EQ so one can easily adjust the bass without getting into the complications. Similarly, it promises high efficiency and low current along with over voltage protection.
Pros:
+ Closed loop design for achieving optimum co-ordination between amplifier, woofer, and enclosure.
+ Separate low-level and speaker level inputs
+ Detachable power and ground connector.
+ Large AWG input terminals.
+ Remote base level control.
+ Intelligent feature to turn on/off the beast.
+ Constructed of MDF.
+ Adjustable 12db/Octave low pass crossover.
Why We Liked It –With huge 300 watts built-in amplifier, closed loop design and adjustable bass boost EQ this subwoofer have unleashed its true potential. It has pleased thousands of customers from all around the world.
3. Rockford Fosgate R2D4-10 Prime R2 DVC 4 Ohm 10-Inch 250 Watts RMS 500 Watts Peak Subwoofer
Are you missing that crunchy bass in your car? Allow us to introduce you to the car series of Rockford Fosgate subwoofers.
R2D4-10 by Rockford Fosgate speaks for itself. This subwoofer makes sure that you get the full experience of music even in your car.
R2D4-10 features a parabolic cone design which results in a solid bass production.
Voice coil holds up a very important role in every subwoofer. Generally, as the time passes voice coil gets heated up resulting in failure or their resistance gets increased which reduces SPL output. In R2D4 the company has equipped anodized aluminum voice coils which can resist up to 100 degrees even at full power levels. To make this possible, aluminum works like a heat-sink to quickly eliminate the thermal build-up over coil which allows the subwoofer to keep cool even during high SPL conditions.
Reliability and performance of this subwoofer are boosted by the periodic stitched lead wire technique which reduces the mass and spread stress over a greater area.
Pros
+ Anodized aluminum voice coils for a better cover over heat issues.
+ Integrated PVC trim ring
+ Stamp-cast baskets with spider venting.
+ 12 AWG compression terminals
+ Mica injected polypropylene cone.
+ Optimization for both sealed and vented enclosures.
Why We Liked It –So what are you waiting for? R2D4-10 redefines your music experience with features like Integrated PVC trim ring, anodized aluminum voice coils and much more in a budget. Does your subwoofer offer such type of characteristics?
4. BIC America F12 12-Inch 475-Watt Front Firing Powered Subwoofer
For more than 50 years BIC America is the choice of top music engineers. Known for its mid-range and high-frequency style this company had stepped up into the low-frequency game as well.
F-12 by BIC America makes no mistake for continuing the trust of over 50 years and would sound great as a studio speaker in your home studio set up.
This 12-inch front-firing subwoofer which produces a high current 475W is engineered by BASH technology incorporate with a 12-inch injected molded long-throw woofer.
While playing demanding music or video we often observe noise but it's not the case with F12. Thanks to the patented BIC Venturl vent which eliminates port noise.
This subwoofer is packed up with a chunk of features like adjustable crossover, adjustable volume control, automatic signal sensing, high-level inputs, Dolby Pro-logic and Dolby Digital DTS/ inputs.
Pros:
+ Magnetic shielding and gold-plated terminals.
+ 5-year warranty.
+ Frequency range of 25 – 200 Hz.
+ Input for Dolby Pro Logic and Dolby Digital DTS.
+ Adjustable volume control.
+ Automatic signal sensing.
Why We Liked It –F-12 by BIC America has taken the game too far. With a frequency range of 25 – 200 Hz, Inputs for Dolby Pro Logic/Digital DTS and automatic signal sensing F-12s are setting up new standards in the league.
5. Rockford Fosgate R2D4-12 Prime R2 DVC 4 Ohm 12-Inch 250 Watts RMS 500 Watts Peak Subwoofer
As suggested by the title R2D4-12 by Rockford Fosgate, it is the big bad brother of the preceding R2D4-10.
R2D4-12 covers all the car audio fanatic needs into one package. With a 12-inch size, you experience a bass worth millions. To cover things up the voice coil is made up of anodized aluminum so that there is no chance of heating up while the subwoofer is delivering its prime.
This subwoofer is certified by CEA-2031 industry standards which means that it has the capability of handling power under continuous demand and unlike the instantaneous power handling which damage the voice coils.
Pros:
+ A size of 12-inch.
+ Dual 4-Ohm.
+ Dual 12 AWG compression.
+ Anodized aluminum voice coils.
+ Mica injected polypropylene cone with the poly-foam surrounding.
+ Integrated PVC Trim ring.
+ Stamp-Cast basket with Integrated Spider Venting.
Why We Liked It –The 12-inch size variant of the R2D4 by Rockford Fosgate is really living up to its hype. With Dual 4-ohm impedance, dual 12 AWG compression and stamp-cast basket with integrated spider venting this subwoofer is creating history.
6. BOSS AUDIO R1100M Riot 1100-Watt Monoblock, Class A/B 2 to 8 Ohm Stable Monoblock Amplifier with Remote Subwoofer Level Control
Are you looking forward to equipping your car with some extra bass and enhanced sound performance in an affordable markup? R1100M by Boss Audio promises that all within your price range.
With a max of 1100 Watt power and MOSFET power supply, this 2 in 1 subwoofer will take your cars audio system to a whole new level.
R1100M is loaded with features. For a high-efficiency output, this subwoofer includes a Metal oxide semiconductor field effect transistor which quickly switches in between full to non-conduction. Distortion is eliminated and output quality is elevated by the Class A/B amplifier. Similarly, it features high and low-level inputs so that aftermarket products can be added without any extra deal. Likewise, it also includes a variable low pass filter control the frequencies that pass over the subwoofer.
For feasibility wired remote control is given so that you can control subwoofer level for a tailored output. Maximum performance is achieved by adjusting the variable input control which allows you to match output and input signals.
Pros:
+ 1100 W Max power via 2 Ohm or 550 W max power via 4 Ohm.
+ Availability of high and low-level input for adding extra amps.
+ Variable low-pass filter to achieve maximum results.
+ a Switchable bass boost for boosting the low bass +18dB.
+ MOSFET for high efficiency.
+ Class A/B amplifier to lower distortion while increasing sound and power.
+ Automatic shut-off prevents from getting it too hot.
+ Remote Subwoofer control.
+ 6 year of warranty.
Why We Liked It –With R1100M you get to experience uncountable features within an affordable price range. With the likes of MOSFET, Class A/B amplifier, and variable low pass filter this subwoofer serves you more than what you actually pay.
7. Yamaha YST-SW012 8-Inch Front-Firing Active Subwoofer
Yamaha is known for taking music benchmarks to a whole new level. YST-SW012 by Yamaha gives you a true audio impression although they are packed up in a small form factor.
This is the front-firing subwoofer which delivers miracle over an 8-inch size. Dont get carried by the unique enclosure that this subwoofer will blast your ears as they are only intended to reach an intermediate level of bass. From a beginners perspective, YST-SW012 truly fulfills the expectations.
Pros:
+ High 100W dynamic power.
+ Low-frequency response (28-200 Hz).
+ Linear port for minimizing disturbing noise.
+ 8-inch multi-range driver with magnetic shielding.
Why We Liked It – With a linear port to minimize the noise, a good low-frequency response range, and 8-inch multi-range driver, this subwoofer is the perfect partner for your home audio system.
8. Polk Audio PSW10 10-Inch Powered Budget Subwoofer
Let your music system relax and let the PSW10 handle all the bassy moments. This subwoofer is a great addition to bring your music experience close to life.
PSW10 can be easily connected to any system as it includes professional-grade line, speaker-level inputs and speaker level outputs.
To keep things under control this subwoofer includes a smart sensing circuitry system which automatically turns itself off and on. Similarly, circuitry system also limits distortion even at high volume levels.
Your subwoofer stays stable and steady even at high volume, thanks to the unique design. Its not yet! PSW10 has got more features that can easily fill up an entire page.
Pros:
+ 10-inch subwoofer with a built-in high-current amplifier for producing big bass.
+ Engineered with 10-inch polymer composite dynamic closed driver.
+ Improved linearity, deep and precise sound achieved by the new laser-based Klippel measurement technology.
+ Enclosure constructed with 0.75-inch thick baffles and internal bracing.
Why We Liked It –PSW10 is designed to output distortion free low-frequencies and perfect volume. Many features are packed inside a compact design which makes this subwoofer a top choice for many out there.
9. Polk Audio PSW505 12-Inch Powered Subwoofer
Can you accompany a big partner? Well, your partner is ready to output the life-like bass impact.
PSW505 by Polk Audio opens a new portal of thrilling low-end sound for your home system. The PSW series was designed to deliver powerful bass at a low price.
The wide long slotted vent ensures that you hear a distortion-less and precise bass. Similarly, the big 12-inch long throw driver provides a better linearity. Thats not it! More features of PSW505 are mentioned in the Pros section below.
Pros:
+ High current 300 Watt continuous power amplifier.
+ Magnetic Shielding for a safer placement next to any device.
+ Auto on/off the circuit.
+ Rock Solid MDF construction.
+ Huge Hi-Roll surround.
+ Real wood veneer finish
Why We Liked It –With a bunch of features, PSW505 by Polk Audio makes itself one of a kind. With auto on/off, rock solid MDF construction and huge Hi-Roll surround this subwoofer is a great deal to invest your money in.
Best Budget Subwoofer Buyers Guide
Top Pick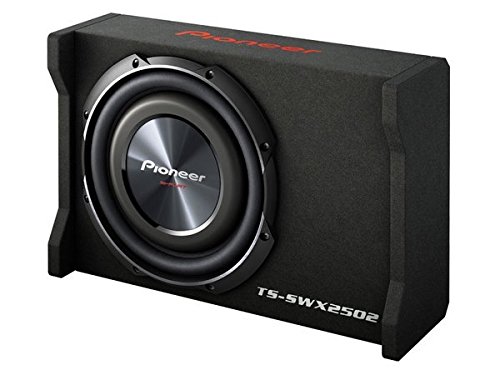 It is one of the best subwoofers that you will find at such a nominal price point. Designed by one of the best in the business this subwoofer has all that you need to enter the world of quality sound.
Pioneer is a brand that is pretty well known when it comes to the manufacturing of quality audio products. It has been there for quite some time now and is impressing its consumers with some top notch products right from the very first day.
The Pioneer TSSWX2502 subwoofer is also an amazing product by Pioneer. Since this is a powered subwoofer, therefore, it is pretty easy to use and at the same time is capable of giving you great sound quality. When you talk about the watts or the power it comes with it is 300 W AND 1200 W giving it a pretty reasonable range, so you do not experience much-distorted sound.
It has a design which is shallow and compact adding to the bass response of it. When speaking of the enclosure surface it is scratch resistant, non-slip and carpeted.

Premium Choice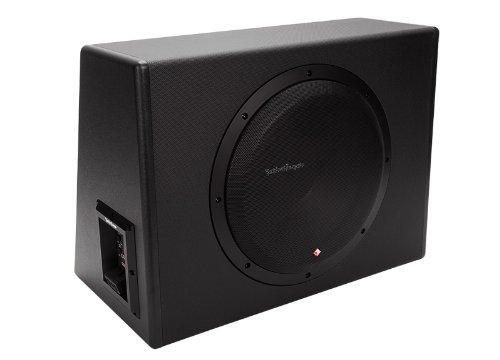 If you want to boost up your bass without any hassle, this subwoofer is the perfect option for you. Since it is a sealed subwoofer, therefore, the clarity that you are going to get with it is going to be just the best.
This subwoofer is a powered subwoofer so you do not have to worry about connecting an external amp in order for it to work. It is just a brilliant combination of quality sound mixed with easy setup.
When talking about the built-in amplifier that comes along with this subwoofer, it is of 300 watt that is enough power to get the optimum bass at all volume levels. It also comes with thermal and over-voltage protection making it quite durable.
One prominent feature that you will find with this subwoofer is the bass boost equalizer that it comes along with. It also has a 1-year standard warranty.

Great Value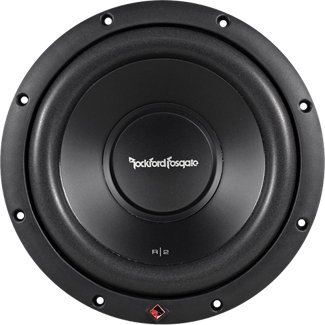 Whether it is handling the low frequencies with the utmost of ease or the larger size of the driver, everything about this subwoofer is just perfect.
The prominent feature which makes this subwoofer different from all the others is the amazingly low price point at which it comes at. You will not get many subwoofers at this price point having so much on offer as this subwoofer.
When talking about the power of the amplifier that this subwoofer has it is 250 watts RMS and 500 watts peak power making sure the sound that you get from it never gets distorted. It comes in with anodized aluminum voice coil formers which make it really good for high SPL conditions.
Before the introduction of the home theaters, the use of subwoofers was not so common. People were quite satisfied with the bass and the sound that was on offer by the main speakers. Only the bass freaks went for the subwoofers at that point in time.
Going for a subwoofer will surely give rise to two common questions and these two questions are, what are these subwoofers used for and who needs them? The world that we live in today has taken a pretty compact approach. The speakers are not any exception to this compact approach. These compact speakers are really good with saving all the space you need but not as good with bass. The in-wall or the in-ceiling speakers will surely give a lot of space but as far as their bass goes, they can just go up to 120 Hz.
On the other hand, if you talk about the large and costly floor-standing speakers, although they are really good with producing bass they occupy quite some space. These large speakers do not actually fit in this modern world that has taken over a compact approach. This is where a subwoofer steps in and gives you a complete solution to all these problems of yours. Most of the main pa speakers whether large or compact are missing the deep bass in them and to fill up this bass you will need a speaker cabinet that is of low frequency known as a subwoofer. Most of the subwoofers are self-amplified.
If you are going to hit the market with the intent of buying a subwoofer you will soon realize that there are a number of options available at your disposal. It actually becomes a touch difficult to select the best one out of the lot when you have so many options to choose from. Therefore, there are some key factors to consider that will help you in purchasing the best subwoofer for yourself and these key factors are mentioned below.
Passive or Powered
Before you go on to buy a subwoofer you must be aware that they are available in two different types, the passive and the powered subwoofers. The passive subwoofers are simply the unpowered ones and they require an external amplifier to work with. These subwoofers are not as common and also not preferred as the latter ones.
The powered subwoofers are the ones that come in with a built-in amplifier and do not require an external power source or an amplifier to work with. The powered subwoofers are pretty easy to use and are absolutely hassle free. You just need to connect the subwoofer with the main speakers in order for it to work. The passive subwoofers also give a bit of a breathing space to the receiver, by managing the low frequencies on its own remember these are the hardest frequencies to produce the powered subwoofer eliminates a bit of a burden from the receiver. It lets the receiver concentrate completely on the mid and the high frequencies without worrying about the lows. Therefore the completeness that you get within your music and especially in home theater systems is amazing.
It completely depends on you whether you want to go for the passive or the powered subwoofers but the simplicity to use and the functionality of a powered subwoofer is way better than the passive ones. Therefore we would rather advise you to go for the powered subwoofers if you want to hassle-
free use and the best performance.
Front-firing or the down-firing
Once you have decided that you are going to go for the powered subwoofer, it brings us to our second important consideration. This consideration is whether you will be going for a front-firing or a down-firing subwoofer. If you are new to the subject of subwoofer you will certainly not be aware of what is the difference between the two. Although the differences between these two sub-types of the subwoofers are not very prominent, but they play a role in the placement. The way that you are going to place the subwoofer will be the deciding factor for you in this regard.
If you are placing the subwoofer very close to the main speakers or even underneath the TV, then the preferable sub-type for you is going to be the front-firing one. Similarly, if you are going to place your subwoofer at some distance or a bit away from the main speakers you can go for the down-firing ones. Even if you plan to place the subwoofer on the corner or the sides of the room the, the down-firing sub-type is just fine. Choosing the sub-type will not be making a very big difference on the overall outcome of the subwoofer, therefore, it does not have any major impact.
Ported or the sealed subwoofers
This factor will have a very noticeable change in the overall outcome of the subwoofer. When talking about the sealed subwoofers, as you can easily guess by the name that they are completely closed without any opening to the interior. On the other hand, the ported subwoofers are equipped with one or more openings to the interior and allow a free airflow. The major difference between the two is the overall volume.
When talking about the sealed subwoofers they will give you a more controlled sound but will sacrifice a bit of the overall volume and that is because of their sealed construction. On the contrary, the ported subwoofer is capable of giving you very high volumes but with the sacrifice of a bit of sound clarity and that is also because of the ported construction. It can be put in simpler words that the subwoofers which are larger and expensive are generally ported subwoofers and the cheaper and smaller ones are not.
Selection of the ported or the sealed subwoofers is highly dependent upon the place that you are going to use it in. If you have a small room and you never want your neighbors to come yelling at you to lower the volume a smart choice would be to go for the sealed subwoofers. In this manner, you can also go for more clarity in sound. Similarly, if you have a huge space available at your disposal you can go for the ported ones, capable of giving you pretty high volumes.
It is advisable that you should go for the sealed subwoofers in most of the in-house applications because the sealed subwoofer will give you a clear sound without disturbing other family members. Therefore, the sealed subwoofer is a wise choice in most in-house applications.
The Best Wattage
Wattage is nothing but a measure of electrical power. It actually tells the capability of the amplifier toput on energy. The energy of the amplifiers is always measured in two dimensions; one is the continuous wattage or the RMS that the amplifier is capable of putting on for longer intervals and the other is peak or dynamic that the amplifier puts on for shorter intervals. AS you can guess by the name of two wattages that the continuous wattage is the average power output of the amplifier and the peak or the dynamic wattage is the maximum power output.
Some of the people out there think that the wattage is nothing but the loudness of the equipment, which is certainly not true. You can actually control the loudness of a subwoofer by yourself. Just consider a subwoofer of 10,000 watts and lowering its volume to just the minimum where it can be just heard so all that energy of 10,000 watts is no louder than two people talking with each other. Therefore, you can consider wattage to be the range of the subwoofer within which it will provide sound without any distortion.
Now here you can ask yourself a pretty important question and that is if you have two subwoofers of with RMS and peak of 1000 and 2000 watts and another with 2000 to 3000 watts, what is actually the difference?
Well, the difference is the nature of bass. As we all know that bass requires a lot of energy. This actually means that the wattage is directly proportional to the quality of the bass that the subwoofer has on offer. The higher the wattage of the subwoofer the more energy will be provided by it and the better will be the quality of the bass. The quality of the bass will remain the same at all volume levels. Whether you are in a mood to blow up your room or just lie down on your bed and listen to that just audible soundtrack. You must remember that you can control the volume or the loudness but one thing that you cannot control is the bass.
You should consider the subwoofers having a high wattage because by doing so you will be assuring that the bass quality you get from the subwoofer is top notch. It will not let your music be distorted even at the highest volume levels.
One more thing that you can look at while going for a subwoofer is the size of the driver. The size of the driver is measured in inch and is a very important factor. The bigger will be the size of the driver the better will be the quality of the sound that the subwoofer has on offer. A wise choice would be to go for a driver as big as you can afford but you must remember that bigger drivers mean larger enclosures. These large enclosures will automatically occupy a greater space. Therefore, you must always have in mind the space that you have available to keep your subwoofer at before choosing the size of the driver.
Wired or the wireless subwoofers
Whether you want to go for the wired ones or you want to take the wireless route is completely a matter of your personal preference. The ease of use that you get with the wireless subwoofers is pretty high when compared to the wired ones; they come with easy plug and play set up. On the other hand, if you want a subwoofer with the best sound quality our advice would be to go for the wired ones.
FAQs
What is a subwoofer?
A subwoofer is nothing but a speaker that is specially designed to reproduce bass frequencies that are very low. The low bass frequencies range between 20 Hz to 125 Hz. The sound that you hear on these low frequencies tends to be pretty distorted and to keep it realistic and natural a subwoofer is used.
How important is a subwoofer in a home theater system?
The biggest application of a subwoofer is with a home theater system. When speaking of the home theater system, it is not just watching a movie that you can do on a laptop as well. It is the experience that makes it worthwhile, the involving experience of the surround sound. A subwoofer is necessary to give you the complete experience that you will not get with the main speakers only.
What are the best subwoofers?
A complete list of subwoofers has already been given above. If you want to go for the best very best subwoofers go for the ones with built-in amps known as the powered subwoofers. They should have a high powered amplifier and also should be equipped with large drivers.
What is the difference between a passive and powered subwoofer?
A passive subwoofer is the one that requires an external power source such as an external amplifier in order for it to work. On the other hand, the powered subwoofer comes along with a built-in amp and do not require any external power source. These are easy to setup and do not consume the receivers power.
When should a subwoofer be considered?
It is just a matter of your personal preference when you actually want to have a subwoofer. One application for which a subwoofer is a must is a home theatre. You cannot do without a subwoofer in a home theatre setup.
If you liked this review, please leave a positive rating: