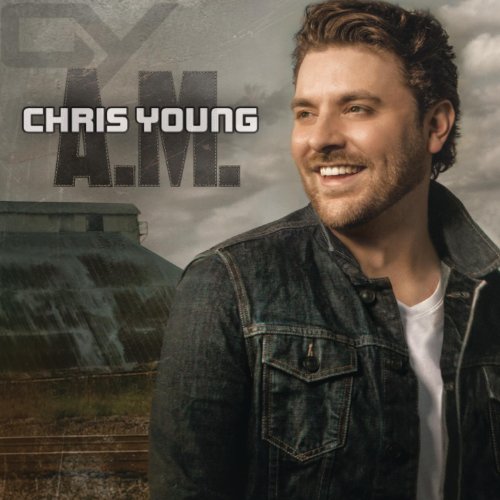 Release Date: Sep 17, 2013
Record label: RCA
Genre(s): Country, Contemporary Country, Neo-Traditionalist Country
Music-Critic Score
How the Music Critic Score works
A.M. - Fairly Good, Based on 2 Critics
AllMusic - 80
Based on rating 8/10
Chris Young is a smart guy, smart enough to know which way the country winds are blowing in 2013. Positioned as a bit of a traditionalist ever since he won Nashville Star in 2005, Young now makes a modern move with 2013's A.M., brightening up his sound by leaning on cheerful, chipper pop hooks and a production so gleaming it shows his reflection; he has even chosen to smile on his album cover for the first time ever. Certainly, it's hard to shake the impression that Young has been rocked by the success of Luke Bryan, whose amiable bro-next-door party-hearty persona permeates every part of A.M.
American Songwriter - 60
Based on rating 3/5
Chris YoungA.M.(RCA)Rating 3.5 out of 5 stars Chris Young can boast one of those rag to riches stories that are mostly the type borne from Hollywood screenwriters. Singled out for stardom after successfully competing on the USA Network program Nashville Star in 2006, he was subsequently signed to RCA Records. After a tepid start, he found himself sailing to the top of the charts courtesy of his fourth single, "Gettin' You Home (The Black Dress Song)." That was followed by several more number one hits in rapid succession, as well as a bundle of country music awards nods and/or nominations, all of which have now culminated in A.M., a set of songs that will inevitably garner several other success stories as well.